The tractor is a farming vehicle used all over the world to perform agricultural tasks. Its ability to work on rough surfaces and pull loads makes it an ideal choice for farming.
It comes in various shapes and sizes to handle different tasks, such as plowing, tilling, etc. Furthermore, using a tractor is an absolute piece of cake, and even first-timers can operate it easily.
With that out of the way, the tractor market is highly saturated nowadays. With hundreds and hundreds of companies, it seems that the market has never been more competitive.
So, if you are looking to buy your first tractor, you might be overwhelmed with the endless options available. Only a few brands enjoy a prominent place in the market, and Massey Ferguson is one of them.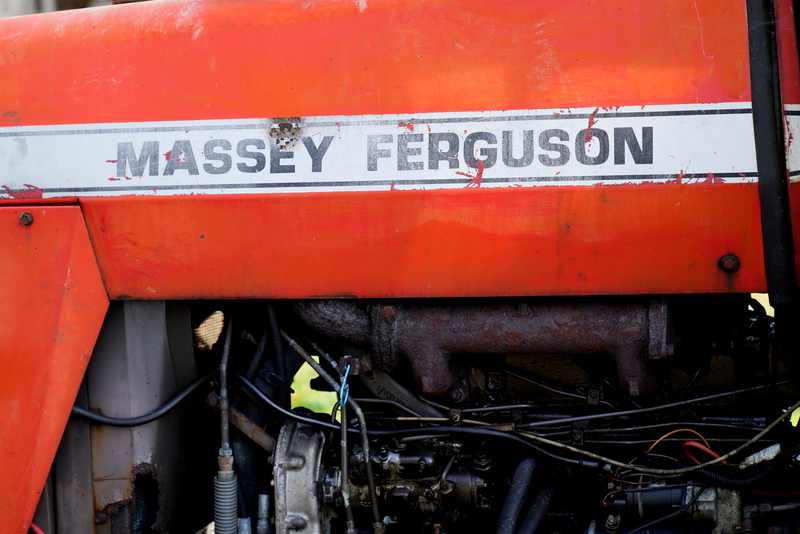 Massey Ferguson is one of the most recognizable names in the tractor market. It is a famous company that develops and sells agricultural equipment.
Headquartered in Georgia, the USA, the company came into being in 1847. With decades and decades of experience, it surely knows how to manufacture top-of-the-line tractors.
The Massey Ferguson 1533 is undoubtedly one of the most successful tractors manufactured by Massey Ferguson. It packs many exciting features in a compact body and can even be used for landscaping. Farmers appreciate its excellent construction and fuel efficiency.
No doubt, the tractors manufactured by Massey Ferguson are well-constructed. However, every piece of equipment shows issues over time, and the Massey Ferguson 1533 tractor is no exception. Today, we will be taking a look at some of the most common issues with this tractor. Let's dig out!
Common Massey Ferguson 1533 Problems:
Below are some problems that you will likely face while using the Massey Ferguson 1533 tractor.
Hydraulic Pump Problems
There have been many complaints regarding the hydraulic pump of the Massey Ferguson 1533 tractor. It is a mechanical device that is used to convert mechanical energy into hydrostatic energy.
It holds great importance for the proper functioning of your Massey Ferguson 1533 tractor as it transfers hydraulic fluid from one point to another.
Your Massey Ferguson 1533 tractor requires hydraulic fluid to generate power. Furthermore, this fluid also lubricates several parts of the hydraulic system and reduces their friction, protecting them from wear.
It is recommended to test a hydraulic pump before replacing it. This is because it is an expensive component and has a time-consuming replacement process. Start by making sure that its motor is working and the shaft is rotating.
And yes, do not forget to check the hydraulic oil level of your Massey Ferguson 1533 tractor. If your hydraulic system has insufficient oil, the pump may not work properly.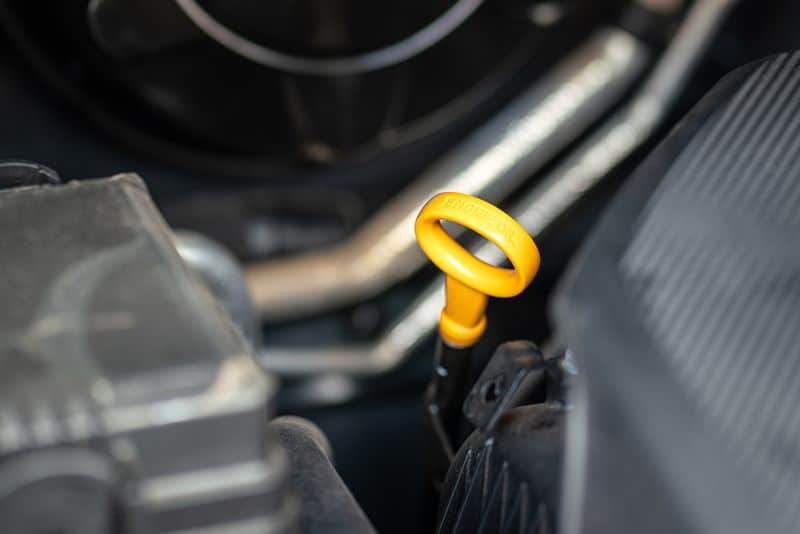 If found low, make sure that there is no leakage in the system. Finding a leakage can be a challenging task, so pay close attention to every part.
If you are unsure about it, it would be better to hire a mechanic for this purpose. If visual inspection is not enough, you can use a test flow meter to test the hydraulic pump of your Massey Ferguson 1533 tractor.
If you hear a knocking sound coming from the hydraulic pump of your Massey Ferguson 1533 tractor, it indicates that the pump has gone bad. Hydraulic pumps usually operate quietly. So, if it is making some noise, there is definitely something wrong with it.
This problem is usually caused by cavitation. Cavitation is when air cavities form in a liquid. It happens when your hydraulic pump is not getting enough oil it needs for smooth working or when the viscosity of its oil is high.
Fixing this problem requires skills and knowledge. Therefore, consider reaching out to a trained mechanic.
Clutch Issues
Clutch issues are quite common in the Massey Ferguson 1533 tractor. It is seen that the clutches in this tractor get hard sometimes, making it difficult for you to operate the tractor.
Age-related wear can cause this problem. So, it would be a good idea to get your Massey Ferguson 1533 tractor serviced every now and then. Furthermore, it is recommended to lubricate your clutches to keep them in tip-top condition.
However, if lubricating does not fix this problem, replacing the clutches is your last resort. Visit your nearby garage and ask them to replace it. It is a relatively inexpensive component and is readily available all over the world.
Tractor Not Moving
Some users stated that the Massey Ferguson 1533 tractor does not move sometimes. It just refuses to move from its place, even when you engage the engine. This situation can be quite frustrating as you won't be able to use your tractor.
If you find yourself in this situation, consider taking a look at the transmission and PTO of your Massey Ferguson 1533 tractor. Furthermore, there could be something wrong with the wiring, so consider checking the wiring with a multimeter. That will help you narrow down this problem.
Performance Issues
Although the Massey Ferguson 1533 tractor performs well most of the time, it may let you down sometimes. If you have noticed a decline in your tractor's performance lately, start by checking its fuel system, as it is the culprit more often than not.
The fuel system of your Massey Ferguson 1533 tractor consists of fuel lines, filters, and a fuel pump, and you will have to examine all these components thoroughly to identify the root cause.
The fuel filter is a vital component that protects your engine from impurities. The fuel may have dust and other particles that can harm your engine. The function of your fuel filter is to screen out all these particles and provide clean fuel to your engine.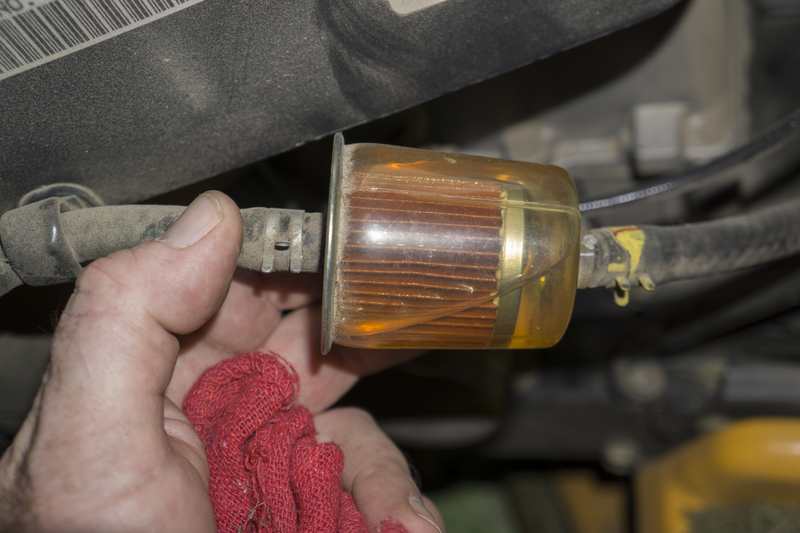 Of course, a fuel filter cannot last a lifetime. Dust and debris may get stuck inside and block it. Considering the fact that a tractor is used on muddy surfaces, it gets clogged up more frequently as compared to cars and other vehicles.
Excessive fuel consumption is a common symptom of a blocked fuel filter. It causes strain to your fuel system, increasing fuel consumption.
So, replacing your clogged fuel filter will be a great way to improve the fuel efficiency of your Massey Ferguson 1533 tractor. If you are unsure about its location, consider going through the user manual of your tractor.
Apart from the fuel filter, clogged fuel lines can also lead to performance issues in the Massey Ferguson 1533 tractor. As you use your tractor, carbon produced in the combustion process keeps building inside the fuel lines.
To check these lines, you will need to remove them from your tractor first. Once done, check to see if there is carbon residue inside them. If their interior looks black, it means they are clogged.
Having said that, it is pertinent to mention that maintenance cannot avoid this problem. So, the only solution is to replace your fuel lines when they get clogged.
The Bottom Line
Thanks to its high fuel efficiency and innovative features, the Massey Ferguson 1533 tractor has staked its claim on the hearts of many farmers. However, many problems have been associated with this tractor.
We have outlined all those problems in this article, along with their potential fixes. Consider visiting a mechanic if you do not have enough knowledge.