Farming is hard labor, but with the aid of a tractor, you can sow, develop, and harvest your crops more efficiently and with less effort. The history of tractor production is extensive.
Around the middle of the nineteenth century, tractors began appearing on farms as an alternative to the traditional farm workhorse (ox or other animals used to pull equipment).
The tractor was a significant improvement above previous mechanical innovations with the goal of streamlining farming processes. The agricultural sector was revolutionized with the development of the tractor. It made it easier for farmers to move about and increased agricultural output.
Now it is the most common and versatile tool used in agriculture since it can be used to pull, move, haul, plow, and till soil and land. Tractors are unquestionably the backbone of every farmland today!
There are unlimited tractor manufacturing companies in the industry. Branson and Kioti are one of them. Both of them have achieved widespread recognition and success in the manufacturing industry. But when it comes to choosing one among them, the jobs get pretty challenging.
This article will help you choose between Branson and Kioto by providing a detailed analysis of their fundamental differences so you can settle on a wiser choice. Let's get straight into it!
Comparing Branson vs Kioti Tractors
| | | |
| --- | --- | --- |
| Features | Branson | Kioti |
| Manufacturer | Kukje Machinery | Doosan Group |
| Size | Moderate | Compact |
| Pricing | Moderate | Moderate |
| Series | Limited | Unlimited |
Branson vs Kioti – Which One Is the Better Option?
Branson
Established in the United States as a tractor distribution firm in 1998, Branson Tractors is a family-run business. Branson Tractors is now a South Korean TYM Group subsidiary as of July 1, 2022. All of its tractors have sturdy construction, are simple to repair, and are powered by quiet, efficient, and potent engines.
When it comes to maintaining the responsibilities of agriculture, Branson wants to use technology and creative ways to make the agricultural community self-sufficient.
There are several fantastic features that come standard in all Branson tractors at no extra cost.  What are they? Let's find out!
Standard Features
All modern high-horsepower Branson tractors use hydrostatic steering. Since there are no moving parts, you won't lose any steering control if the tire hits an object.
The front-end loader runs much more smoothly thanks to separate pumps for the loader and hydrostatic steering. The manufacturing costs of Economy-class tractors are kept down by their single-pump design.
Synchronized transmissions in Branson tractors are more expensive to manufacture, but they allow the driver to change gears while the vehicle is in motion.
Having horsepower but no way to get it to the back wheels is useless. Although cast iron is the most effective ballast, it has the highest production cost.
The great thing about Branson tractors is that even if you need a 30hp, you can still have the same 50hp gearbox we use in our 50hp models.
In contrast to their rivals, Branson doesn't have to worry about the plastic or fiberglass utilized in their tractors cracking over time or breaking in the event of an accident.
Powder coating protects their paint from the sun's rays, extending its useful life. Without the need for tools, you may easily remove all side panels.
Independent PTO functions are the most valuable and hence the most costly. Independent PTO is used in all of their high-horsepower agricultural utility tractors.
Because the operator no longer has to utilize the clutch lever for PTO control, clutch wear and failure are significantly reduced. The company went the extra mile, though, and the PTO function switch on the tractor may be set to "live clutch" if the driver prefers to stop the PTO by manually engaging the clutch.
Wet disc brakes are standard in all premium tractors since dry brakes are cheaper to manufacture. A wet disc brake's primary benefit is that it is constantly shielded from the elements, guaranteeing the driver more substantial braking power whenever needed.
Each Branson tractor has reverse lights that come on whenever the shuttle lever is put into that gear. When it becomes dark outside, and the driver has to work, he will be glad he has this essential feature. With the light from this device, he can see what's behind him and avoid running into anything.
Among tractor manufacturers, Branson is one of the few that includes a tilt wheel as standard equipment. This facilitates the driver to find their sweet spot behind the wheel.
Branson can also serve you if you're looking for a flat deck. When getting off the tractor, the client will not have anything to trip over or trap their pant leg on.
On compacts, Branson provides fuel tanks that are hidden beneath the platform. The client may fill the tank without fear of splattering fuel all over the tractor and himself.
The company has one of the largest open platforms in the market, thanks to the fact that the fuel tanks are located under the chassis rather than on top.
The manufacturer provides the clutch locks as a standard subject. If the client plans to leave his tractor inoperable for an extended length of time, he can prevent the clutch from sticking by locking out the clutch discs. Aluminum radiators prevent radiators from being destroyed by corrosion.
An attractive standard feature is a screen that can be removed from the radiator, allowing the customer to do periodic cleanings without using air or water. Unlike some of its rivals, Branson has installed hydraulic pumps in their tractor engine. This guarantees that the consumer always has access to hydraulic power.
Customers can quickly duck beneath trees and other low-hanging obstacles thanks to the Fold Down Rops feature. The user may utilize the individual work lamp to illuminate his equipment for nighttime use or the surrounding area to do quick work of whatever he has to do.
As a standard feature, the bumper guard on the front of every Branson loader tractor shields the bumper from damage.
Warranty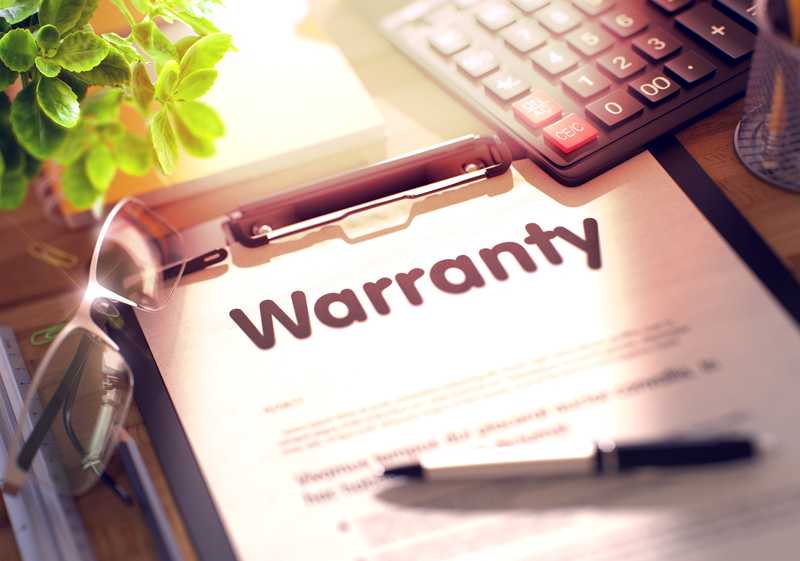 Each Branson Tractor comes up with a guarantee of 1000 hours to four years.
Kioti
Kioti has been one of the most prominent American tractor manufacturers since the company's first tractor hit American soil in 1986.
Kioti is unwavering in its dedication to improving its tractor products' quality, efficiency, and affordability. And in this endeavor, the organization understands that two things—putting consumers first and trusting in the strength of teamwork—are very crucial to its success.
They are committed to delivering products that have a lasting impact on the market. The company is devoted to meeting the needs of its clients by producing the superior goods they require to do their work. Excellent service is always provided as a matter of course at Kioti!
Standard Features
All Kioti tractors have some amazing standard features, that are worth mentioning. Let's delve into them!
Modern Kioti tractors have convenient amenities, including adjustable lighting, several power outlets, power steering, and comfortable desks. Furthermore, the panel engine can be removed to access the servicing point.
Well, there are standard amenities on any tractor, but the best feature of Kioti is that you can access most of the tractor's functions from your seat. The roomy nature of the driver's cabin was another highlight. Your arm is free to make a wide arc at the elbow without hitting anything.
Kioti also manufactures smaller, more compact tractors that are ideal for working in tight spaces or around obstacles like trees.
The Kioti tractors with hydrostatic transmissions can be driven forward and backward without using the clutch. The twin-pedal design of the Kioti's hydrostatic transmission is one of its best features. Because of this, it goes forward or backward as a breeze.
The HST is the only one that offers the dual pedal option. Engaging the function will allow you to go forward or backward. Reduced pedal force makes it possible to work without feeling worn out for extended periods.
Kioti tractors' tilting wheels and electric power steering make it easy to turn in tight quarters repeatedly. They provide a level of comfort behind the wheel with their basic steering wheel that is difficult to find in other cars.
Kioti has a wide selection of small tractors, including a full line of mud dragging, hay carrying, and innovative machines. The tractors have a stellar reputation for longevity, durability, and sturdiness.
Their loaders and other metal components are perfect for a rough conversation. Cast iron, used in constructing most of their blades, is another assurance of a longer lifespan.
Deadong Corporation is an industry leader in producing reliable diesel engines and is responsible for Kioti tractors' diesel engines. To ensure their longevity, however, they must be maintained and cared for just like any other machine.
Timely maintenance of components like the engine is essential for avoiding typical tractor difficulties.
Warranty
You may rest assured that your new KIOTI tractor is among the highest quality tractors available. Your peace of mind is assured by the best warranty on the market, provided by KIOTI.
For a limited time, buyers of qualified models may get an extra six years (72 months) of powertrain warranty coverage. By doing so, KIOTI has been able to offer a guarantee that is two years longer than any competitor on the market.
The Bottom Line
When comparing Kioti to Branson, it's clear that both are premium manufacturers with a wide selection of excellent tractors. Ultimately, the best tractor for you will rely on your specific requirements.
But if you're looking for raw performance, the Branson tractors could be a better buy. Kioti's tractors may not be as powerful as Branson's, but you won't be giving up much by going with them as Kioti tractors have ergonomics, power, and comfort!