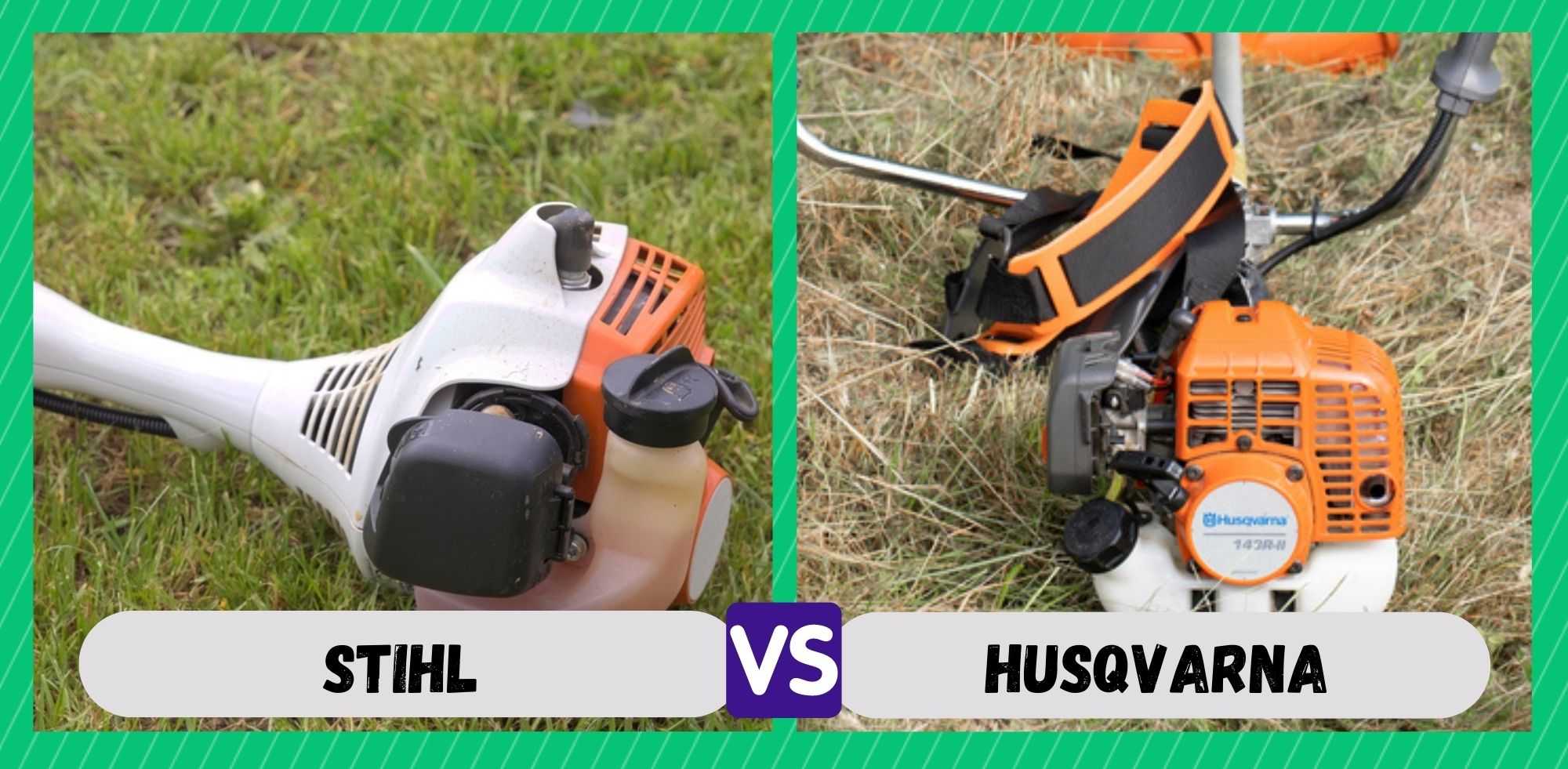 A weed eater is one of the best landscape tools you can purchase. This tool is useful for trimming grass and removing weeds, as it also works as a weed trimmer. It can also be used for cutting light hedges. You'll have a better chance of getting the best results when you use a weed eater.
A Weed Eater is a handy tool for killing a variety of weeds. Unlike lawnmowers with sharp blades, weed eaters use a spool of string to tear the grass. Weed Eaters are very popular tools for homeowners, and they come in many different models.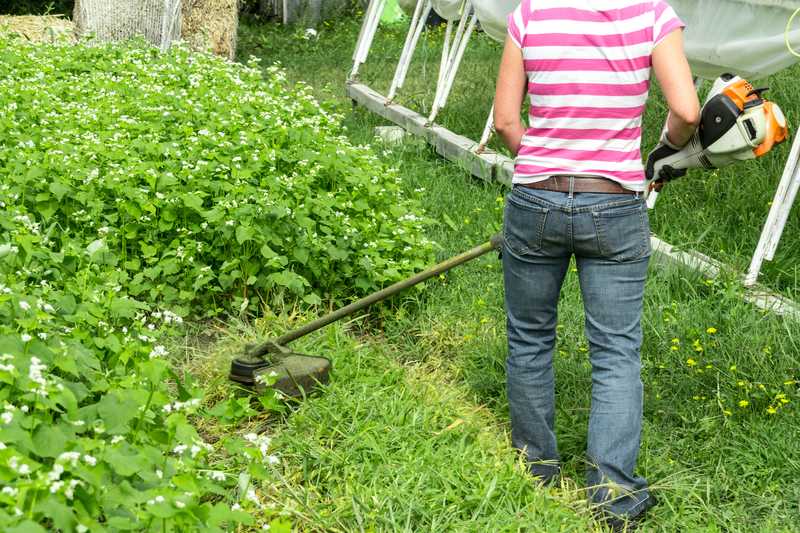 Depending on your needs, you can choose from electric and gas models. Weed eaters can also be used for edging and trimming. These features allow you to get into tight spots that your lawn mower can't reach. You can also use edging to create straight lines in the grass.
Both Husqvarna and Stihl offer high-quality gardening equipment. Stihl has invested heavily in research and development.
While Husqvarna's product range is much more expensive, it offers a wide range of tools for the average gardener. In addition to a wide range of products, both companies stand behind their products.
Both brands have excellent brand recognition in the consumer and commercial sectors. Their high quality, innovative features, and long warranty help build customer loyalty. Husqvarna also has strong brand recognition, and both companies sell through mass merchants and specialty dealers.
Stihl vs Husqvarna Weed Eater Comparison
| | | |
| --- | --- | --- |
| Features | Husqvarna 128LD | Stihl FS 56 RC-E |
| Cutting width | 17 inches | 16.5 inches |
| Shaft | Detachable | Fixed |
| Fuel capacity | 13.53 fluid ounce | 11.5 fluid ounce |
 Both Stihl and Husqvarna produce excellent weed eaters, and both brands have various features and prices to fit any budget. A good weed eater can cut grass in various ways, including trimming, edging, and cutting.
If you have a garden, you'll want to find a model with maximum features, so you can maximize the use of your investment.
If you're looking for the best weed eater, here's a Husqvarna versus Stihl Weed Eater comparison. Both models have similar features but are designed for different uses. One difference is their fuel tanks.
The Husqvarna's is larger and has a bigger fuel tank, allowing you to cut larger areas more easily. The Husqvarna is also more powerful, but its price tag is slightly higher.
The Stihl model feels easy to hold with a 360-degree adjustable handle. On the other hand, the Husqvarna has a four-stroke engine system, which makes it more powerful than the Stihl.
If you're looking for an all-around weed eater, the Husqvarna 128LD is your best bet. Its fuel tank is larger, and its engine is more powerful. The Husqvarna has better maneuverability, but the Stihl has superior durability. Despite the price difference, these trimmers are still good weed-eating choices.
If you're wondering whether Husqvarna or Stihl has the better overall performance, you've come to the right place. These two leading brands both offer powerful weed killers.
So, which one is the best weed eater for you? Let's dig deeper! If you're unsure which one to choose, keep reading for an in-depth comparison.
Stihl Weed Eater
When it comes to weed eaters, the choices are countless, but there are some points you need to consider when choosing between Husqvarna vs Stiehl. Stihl is a German manufacturer of hand-powered tools that make trimming and blowing tools and chainsaws.
The company has been in business for over a century and has mastered the art of delivering tools that fit customers' needs and offer enduring durability.
With its extensive lineup of chainsaws and other handheld power equipment, Stihl has become a worldwide leader in manufacturing chainsaws.
In the mid-1970s, the company began to expand, opening manufacturing plants in Brazil and the United States to serve the growing construction, landscape, and forest-clearing markets.
During the 1970s, Stihl entered the market for weed-trimmers and brush cutters, and they eventually acquired Viking in 1992.
Brand Goodwill
If you are looking for a good weed eater, consider purchasing a Stihl weed eater. The Stihl name has been synonymous with portable power equipment for many years and is a leader in the industry.
This unit is one of the most popular options available and is a great choice for homeowners, contractors, and landscaping professionals. The lightweight versions won't cut it for heavy-duty cutting, though. Stihl makes a full line of weed eaters for those who want to take on the challenge.
The engine you choose can affect how easily you handle the weed eater. Gasoline is the most common fuel for weed eaters, but electric models are also available. Make sure you know what fuel is best for your weed eater before purchasing it.
Some models are lightweight, while others are heavy enough to be difficult to carry around. Some models can weigh as little as 5-7 pounds, while others are more than 12 pounds. Depending on the size of your lawn and garden, you might want to choose a model with a smaller weight.
Husqvarna Weed Eater
If you are looking for the best weed eater for your needs, you might consider the Husqvarna Weed Eater. With excellent cutting width, powerful engines, and quiet operation, the Husqvarna is easy to use and will perform well in the average homeowner's gardening project.
Unlike other weed eaters, Husqvarna gas-powered weed eaters use a four-stroke engine system. Husqvarna gas-powered weed eaters are lightweight, ergonomic, and have reduced emission levels.
Their battery-powered weed eaters also feature a powerful brushless motor that reduces toxic fumes while increasing fuel efficiency. The Husqvarna gas-powered weed eaters are quieter than other models as they come with a low-noise engine.
Why Choose Gas Powered Eaters?
Gas-powered weed eaters from Husqvarna are a great option if you have a large yard and need a weed eater with high power and versatility. The Husqvarna 324L gas-powered trimmer is one of the most powerful models.
Aside from high-quality construction, Husqvarna gas-powered weed eaters also feature a four-stroke engine system. Husqvarna gas-powered weed eaters also offer fuel efficiency, which makes them a great option if you need to work around trees and bushes.
With a range of lawnmower models to suit any homeowner's needs, Husqvarna has something to fit everyone's needs. From push lawn mowers to self-propelled walk-behind models, Husqvarna has it covered.
Its weed eaters are very versatile, lightweight, and highly efficient. They are also quiet. The battery series is especially suited for residential and commercial use. This is one of the best choices if you want to do some landscaping work around the house.
Summing up:
If you're in the market for a weed eater, you'll find several options on the market, including gas and electric models. Husqvarna and Stihl both make quality weed eaters, and we've outlined some of the benefits of both.
Whether you need a gas weed eater or an electric one, these two brands offer excellent weed eaters that are easy to use, powerful, and reliable.
Stihl and Husqvarna are reliable brands when it comes to purchasing a weed eater. However, you should consider your budget and yard's size before buying one.
For large properties, it's a good idea to invest in a powerful unit compared to a smaller one. A powerful engine can take care of larger jobs quickly and easily, but it can also be a little heavy.