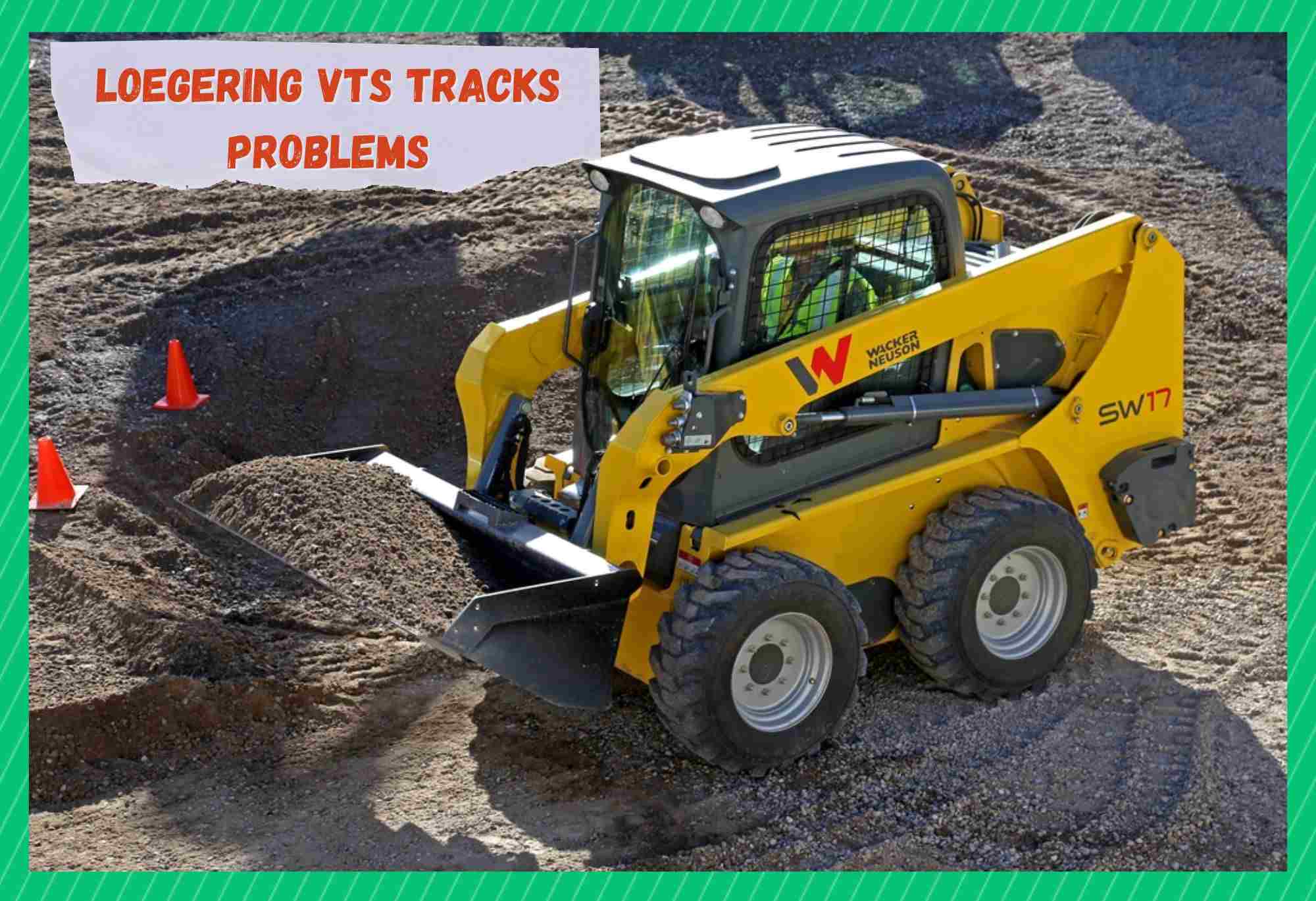 Skid steers have established themselves as versatile equipment in the construction arena. They have been around for quite some time, and for good reasons.
From earthmoving to landscaping, they are widely used for many purposes. They can be equipped with attachments, such as brooms, push rakes, and pallet forks, for even more versatility. Their incredible power, ease of use, and versatility make them important equipment for construction projects.
Having said that, the use of tracks in skid steers is not new. They are a preferred option when running a skid steer on rough terrains. They offer more traction, allowing you to control your skid steer better.
They run smoothly on the surfaces which would leave the tires in a lurch. As a cherry on the cake, they are easy to install, making them an excellent choice for skid steers.
Loegering is a household name in the skid steer tracks industry. The company has decades of experience and has manufactured lots of durable and functional tracks over the years. Loegering tracks stand out for their superior traction, stability, and overall performance.
Loegering VTS track is quite popular among the users. A versatile track system, commonly known as VTS, is a rubber track undercarriage system, which is bolted to standard hubs of a skid steer. With a versatile track system, you can run your skid steer with tires or the rubber track undercarriage system.
There are a few problems that you are likely to run into while using the Loegering VTS track. This article intends to outline those problems and their potential fixes.
Loegering VTS Tracks Problems
Here are some common Loegering VTS track problems and their solutions.
Track Tension Problems
Track tension is the most common problem that you are likely to come across while using the Loegering VTS track. Many users have complained about problems with their tension arms bending in one direction.
If the track tension is not optimal, you will be on your wits' end trying to operate it. Tight tracks have been associated with higher fuel consumption. It can also cause harm to the idlers and rollers. In some cases, the tracks themselves also took a hit.
Checking and adjusting the track tension is an important aspect of your skid steer's maintenance. It extends your tracks' life and lowers their operational costs.
To measure the tension of your Loegering VTS track, lower the bucket of your skid steer to lift the front section of the track. Now, consider loosening up the tension arm bolts by a small margin and then rechecking the tension on the tracks.
Consider repeating this process until the distance from the bottom of the track to the inside front edge is under 1.5 inches. A track adjustment gauge comes in handy for this purpose. If you do not meet the 1.5 inches mark, you will need to replace the track.
If you want to replace the tracks on your own, make sure that your skid steer is on a flat surface. And yes, it is a good idea to put a few wooden blocks under the frame to avoid any damage while you replace its track. Once you have done that, lift the skid steer and take off its track.
To raise the skid steer, you will have to bring the buckets down. It is pertinent to mention that the tracks are heavy. They can weigh up to 500 lbs, which could be difficult to manhandle. So, it is a good idea to use a forklift for this purpose.
Then, you will need to release the track tension. To do so, stand on the lower side of the track for several seconds. You can also release tension by making adjustments to the grease valve.
Once the grease comes out, the track will loosen up. When installing new tracks, get them on the sprocket first. Then carefully put them on the entire unit.
As you can see, installing a new track can be a troublesome and time-consuming task. So, it would be best to seek professional help. They have the right set of tools and experience to install tracks properly.
Exposed Cords
Many users have complained about the rubber cracks and exposed cords in the Loegering VTS tracks. This usually happens when you put an excessive load on the unit. Of course, this presents a threat of electric shocks. So, it has to be dealt with immediately to avoid any unfortunate incident.
Sadly, there is nothing that you can do to fix this issue permanently, and purchasing a new track is your best bet. Most users have stated that this issue occurs when the tracks have not been serviced in months. Therefore, regular maintenance is recommended to keep your tracks in a tip-top condition.
The exposed cords on your tracks indicate that the rubber has completely deteriorated, and there is a high likelihood that the cords will snap off the entire track if you don't replace them immediately.
So, do not ignore this issue and call an expert right away. They will inspect your Loegering VTS Tracks and tell you what needs to be done.
Suspension Problems
No doubt, the Loegering VTS tracks are among the most reliable tracks in the market. However, to your surprise, some users have faced suspension problems as well.
Suspension problems usually occur when the tracks have not undergone maintenance for too long. In addition, defective hubs or torsion tubes may also lead to suspension problems. To fix these problems, inspect the components carefully and replace them if they are worn out.
Replacing the components is a lot easier if you have the user manual. The manual has all the instructions and information regarding the components and their replacements. So, consider reading it if you are to replace them on your own. If you have misplaced the manual, you can also download it online.
Final Thoughts
Thanks to their exceptional durability, the Loegering VTS tracks are quite popular among skid steer users. However, you may encounter a few problems while using them.
They can get too tight or loose over time, hindering their normal operation. Exposed cords and suspension problems are also quite common. Consider visiting a mechanic as soon as you notice a problem to avoid any additional damage.