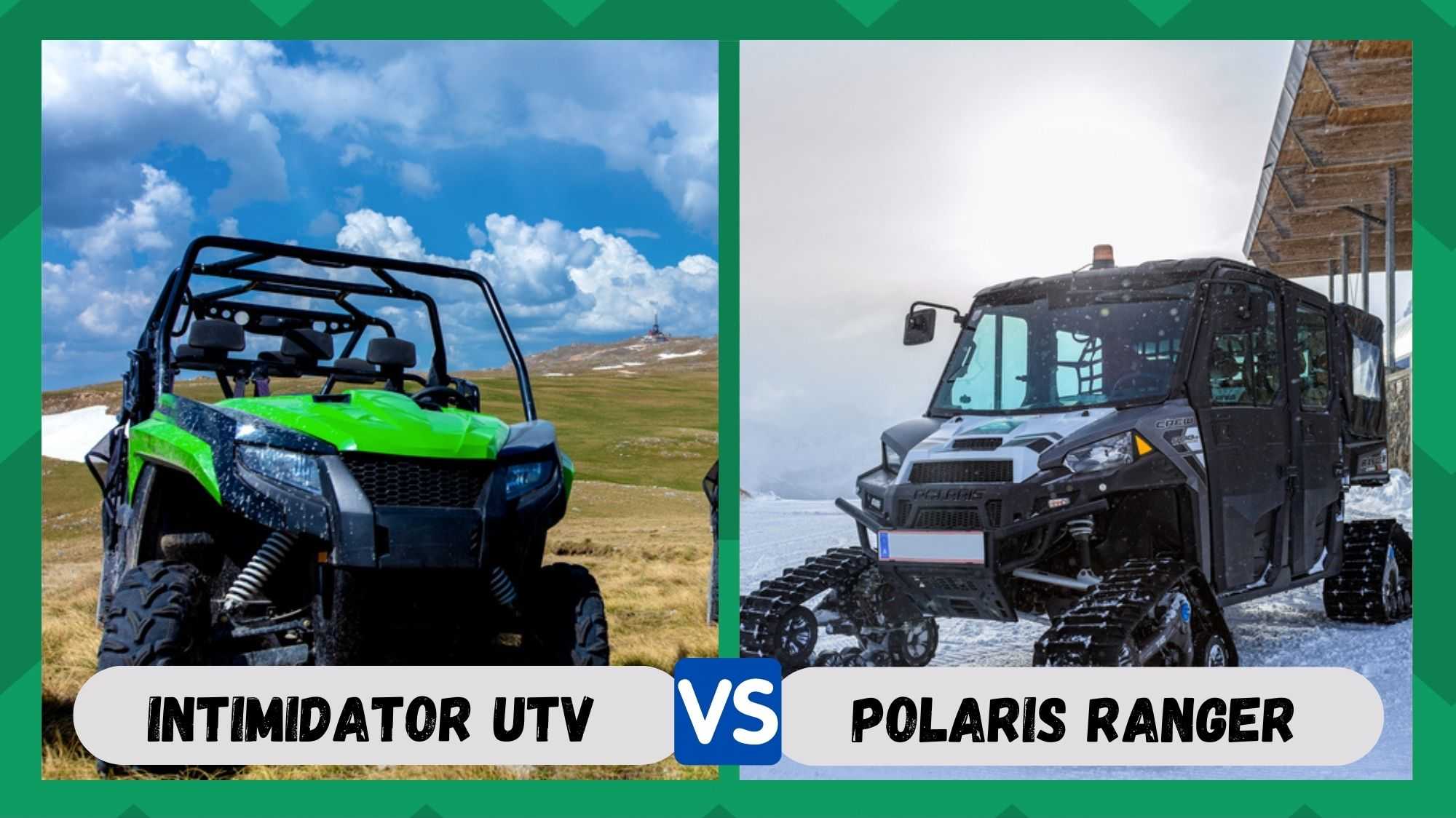 There are myths about everything, from politics to well-known products on the market. Though they frequently originate from uninformed sources, these myths occasionally have some basis in reality.
No matter what you refer to them as—UTVs, side-by-sides, or 4×4 utility vehicles—they all share a few qualities that everyone adores.
Now, based on what you hear, it's up to you to decide which one you want. For your convenience, we have prepared this short and simple comparison of the Polaris Ranger and Intimidator UTVs. But first, let's briefly discuss what a UTV is and where it is used.
What Exactly Is A UTV?
Utility task vehicles are known as UTVs. You've probably seen one even if you've never traveled inside one. These multipurpose utility task vehicles are becoming more and more common, and you can see them everywhere these days, from off-road rallies to local trail systems.
UTVs, also known as Side-by-Side (SxS) vehicles, have four to six tires and benches or bucket seating for up to four to six people with belts. The driver uses the UTV's steering wheel and footswitches to control the vehicle.
In addition to the standard front and back windscreens and cage or roll bar protection, UTV cabs can be fully enclosed for added safety.
UTVs are a sort of hybrid when it comes to full-size off-road vehicles, dirt motorcycles, and four-wheelers.
When Is a UTV Useful?
UTVs are popular for a wide variety of uses and with people. With a UTV, casual off-roaders can explore a wide range of terrain, including more confined paths that are unsuitable for full-size rigs.
The UTV's towing capacity is a huge benefit for many farmers, herders, and others who need a tough-as-nails vehicle with a lot of freight capacity and weight. Hunters like the UTV's ability to handle primitive paths and challenging terrain.
Let's look more closely at some specific applications for UTVs.
The ideal hauling vehicle for farms, pastures, and various work sites is a UTV with a larger engine, more capacity, and increased cargo space. Large dump cargo bins and winches are common on utility-style UTVs explicitly created for the worksite.
When Carrying Out Specialized Work
In addition to the factors mentioned above of hauling capacity, SxS UTVs have additional benefits for handling heavy-duty tasks and chores of all kinds, from farm management to hauling firewood.
They are ideal for teamwork because they can be equipped with numerous job-oriented accessories like front loaders and sprayers and can accommodate more persons in one vehicle.
A UTV can provide excellent access to distant and difficult-to-reach hunting and fishing sites and the means to transport equipment and games. SxS have the payload capacity and cargo room to transport anything from camping supplies and equipment to the field-dressed quarry. They can also handle unmaintained roadways and trails.
The two Extra-Ordinary UTVs: Intimidator & Polaris Ranger
In the United States of America, an enterprise controlled by entrepreneurs produces Intimidator UTVs. They are well known for producing high-quality goods. The majority of their customers were satisfied with the design of their products.
Intimidator UTVs are for you if you're seeking a side-by-side that's good for the environment. Additionally, these UTVs are renowned for their strong engines and various items at a price that is competitive in the market. This makes Intimidator UTVs acceptable and economical for typical investors.
Twenty years ago, Polaris unveiled the first Ranger, joining the ranks of the John Deere Gator and the Kawasaki Mule, two purely pragmatic vehicles made for long days of laboring on farms and construction sites. Recreational ideas were limited to what one would apply to a tractor.
The Ranger became one of the most popular vehicles of all time after a number of editions with improvements in performance, handling, and luxury. The Ranger has never drifted far from its working-class roots, but the Ranger 900 developed into a legend because of its exceptional leisure qualities.
But it was also set for retirement, as all legends are at some point.
Comparing The Intimidator UTV vs. Polaris Ranger
| | | |
| --- | --- | --- |
| Features | Polaris Ranger | Intimidator |
| Motor | 48-Volt Electric Motor | 48-Volt Ac Motor |
| Payload Capacity | 1000 Lb. | 1200 Lb. |
| Towing Capacity | 1500 Lb. | 1500 Lb. |
| Half Doors | Available | Not Available |
| Available Colors | Avalanche Gray & Pursuit Camo | OD Green & Camo |
The market has always seen a need for side-by-sides. They are renowned for having solid and durable engines. The UTVs have shown to be pretty sturdy over time. Side-by-sides are usually used as a buggy, but they can also be utilized as a weightlifting machine.
These characteristics are driving up demand for UTVs. If you are also shopping for a UTV, you will likely become puzzled when comparing the Intimidator UTV to the Polaris Ranger. Let's see which one is better.
The only instrument on the Polaris Ranger is a tiny digital display that contains several readings, including a driving type indicator, battery life indicator, and hour meter.
The Intimidator has 50It has Headlamps and taillights as standard equipment and a computerized speedometer.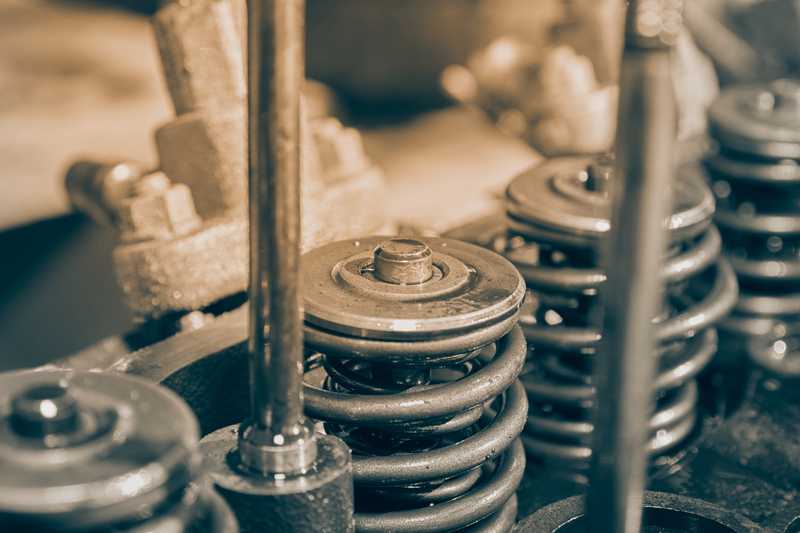 When choosing a vehicle, fuel efficiency should be your first priority. This is because a vehicle's fuel efficiency determines whether or not your business will be profitable.
In the contest between Intimidator and Polaris, Intimidator prevails since it is powered by electricity, increasing its mileage. On the other hand, Intimidator also features a remarkable fuel efficiency compared to other gasoline-powered alternatives.
The question that now arises is which of the two should be chosen. Your local environment's conditions will determine this.
Intimidator can be a good option if you have reliable electricity; otherwise, you have the opportunity of buying a Polaris Ranger. Therefore, you must first examine your local conditions.
Another key element that distinguishes Polaris and Intimidator is engine power. Your needs determine what you should do.
Polaris Ranger can be your best option if you're looking to purchase a side-by-side for rough terrain or a mountainous place. It's because they are renowned for having powerful engines.
The Intimidator UTV, on the other hand, is a better choice if you want a UTV for relatively simpler terrain because it will save you money due to its good fuel efficiency.
Payload Potential & Interior
It depends on the buyer's requirements for the UTV, whatever they may be. The Polaris Ranger is the best choice if he wishes to load more.
The Polaris Ranger can pull up to 1,500 lbs. and lift a capacity of 1,000 lbs. It pretty much matches our expectations for a machine with such a remarkable history. It has good handling, is cozy, quiet, and powerful, and the power is ideally matched to the chassis.
The Intimidator has a 1,200 lb. cargo capacity and a 1,500 lb. towing capacity, although the bed is only authorized for 700 lbs. You'll notice how comfy the Intimidator's sitting is after you load up and drive down the narrow mountain roads.
On long drives, the oversized, comfortable chairs feel wonderful. The cabin layout makes entering the space simple, and the sight lines across the dash provide the operator with a clear view of the path in front of the vehicle.
Polaris Ranger weighs 1,762 pounds, which is a fair amount. Avalanche Gray or Polaris Pursuit Camo is the available colors, both of which have MSRPs of $11,899 and $12,499.
The MSRP of the Intimidator is $15,399, and it comes in OD Green. For an extra $550, a camouflage option is additionally offered. Watt halogen headlamps and LED taillights as standard features.
Conclusion
The paragraphs above demonstrate how Intimidator and Polaris, each of which has distinctive characteristics, compete intensely. It relies on the specifications of your own local circumstances and price range.
Before looking for a UTV, you should evaluate it first. It's because different UTVs are built for different locales.
Intimidator is a reliable performer with exceptional durability and robust components. The Intimidator provides a utility UTV that can also handle adventures.
This UTV is quite tough. The fact that Intimidator can finish the customer's construction on the assembly line is another benefit of having so many trim levels. However, the Polaris ranger is the right option for hauling and towing.