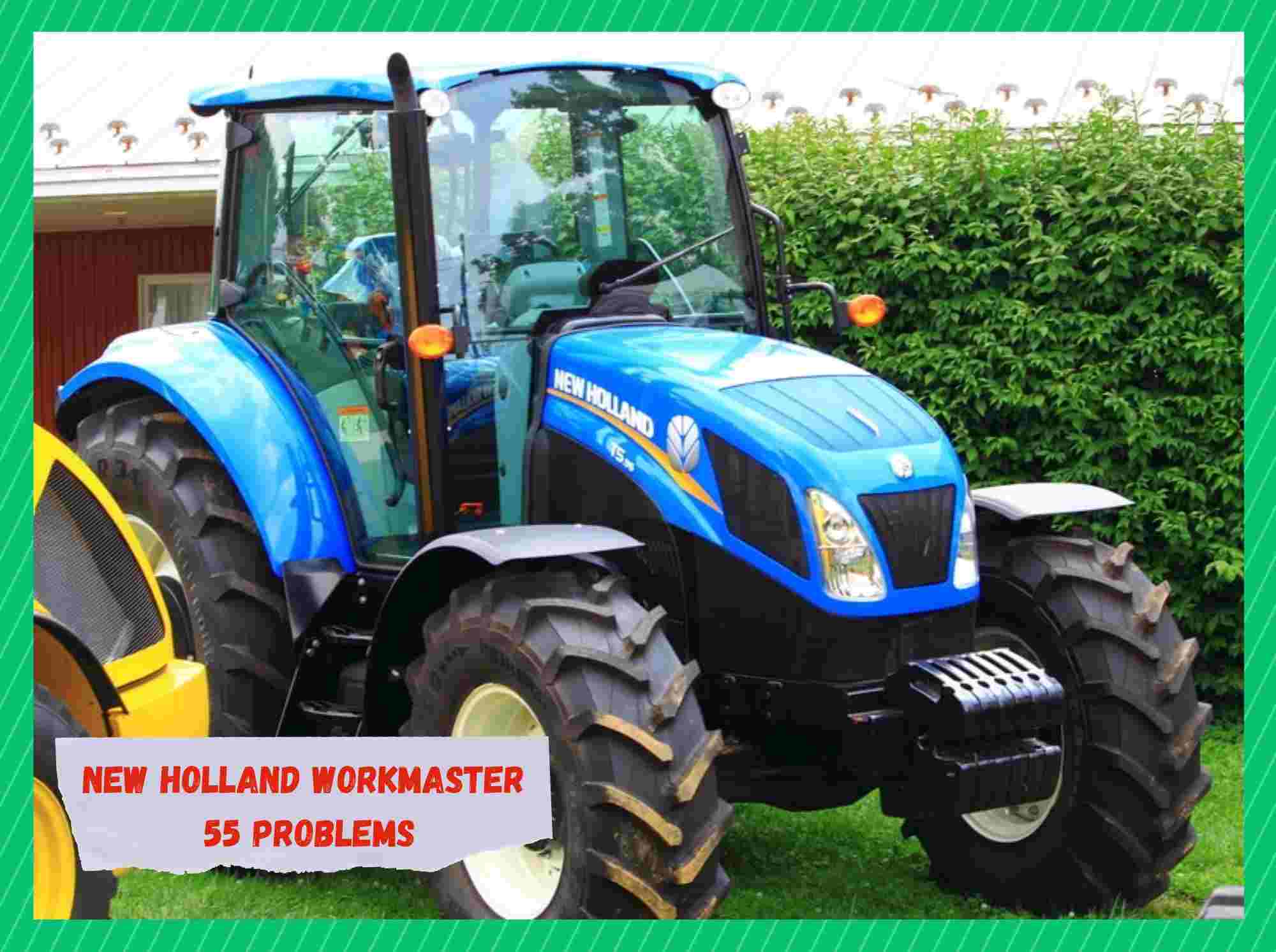 Today's farms are anchored by tractors. The foundation of each successful farm is its tractors. They help harvesters and plows operate more quickly and efficiently.
A tractor is a vital farming instrument that automates everyday agricultural operations, such as tillage, plowing, and planting fields. Working on a tractor saves their time since it speeds up and eases the daily grind.
Tractors aid farming and yield higher-quality crops as well as improved soil outcomes. The fact that they're inexpensive doesn't lessen their importance in reducing the cost of production.
To put it another way, buying a tractor is like making an investment that will pay off a hundred times over. It's time- and labor-saving for both small and large farms. There is no arguing that tractors have become the foundation of every farmland!
New Holland – How They Work?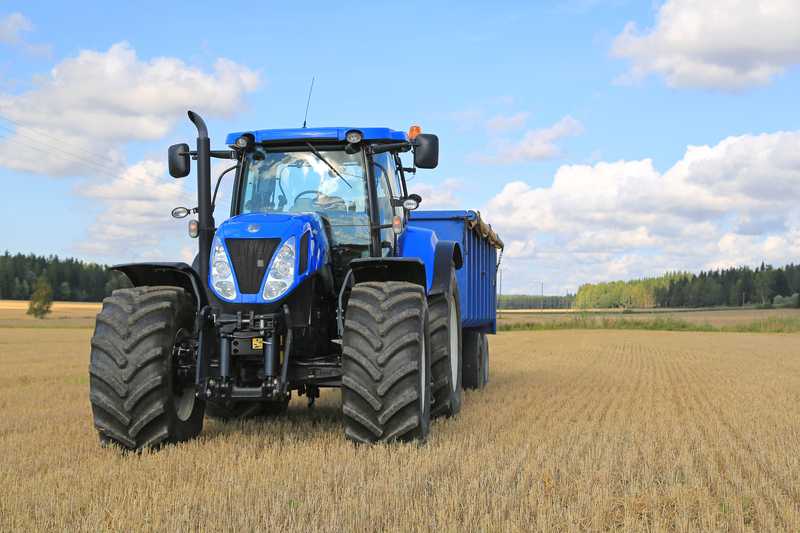 Many manufacturers and companies have been introducing tractors for years. But the machinery company New Holland stands out from the rest of them!
This Agri-machinery company established in the United States has been introducing equipment since 1895. CNH Industrial's New Holland brand of agricultural machinery is sold worldwide.
The company manufacturing domain covers tractors, combine harvesters, balers, forage harvesters, self-propelled sprayers, haying tools, seeding equipment, hobby tractors, utility vehicles, and grape harvesters.
The corporation made $1,859.40 in profit in its first annual report, which was submitted on March 29, 1904. The success of New Holland Machine's stationary engines inspired the company to create a broader range of farm equipment.
From its inception, success was a part of the business. The tractors workmaster series introduced by the company has made the company a talk of the town. There are three models of utility tractors in the workmaster family: 55/65/75.
These tractors are the workhorses that give unequaled ease, comfort, and visibility at a low lifetime cost.
The workmaster utility tractors series come with a 12×12 hydraulic power shuttle transmission and four-wheel drive. All three types are available with a Workmaster cab or open-air, flat-deck ROPS (in Workmaster 75 only).
The Workmaster Series of utility tractors are ideal for getting the job done quickly and cost-effectively. Despite their small size, they pack the punch of a mid-size tractor.
Not every piece of machinery or equipment can be a hundred percent perfect. Despite being a reliable corporation, the tractor invented by new holland does show some problems.
These problems with the New Holland Workmaster tractor may start causing a massive craze during its operation. But no worries, as they are pretty easy to fix.
Recently, users have started reporting that their new holland workmaster tractor has started causing a lot of problems. This article will explain the fixes that will be helpful for troubleshooting. Let's jump straight into them!
New Holland Workmaster 55 Problems – Helpful For Troubleshooting
1. Defective Switches
The malfunctioning switches are one of the most bothersome aspects of the workmaster tractor. In most cases, the corroded connecting point is to blame for the switch's malfunction. You may run into the same issues if you neglect the tractor's maintenance needs for too long.
Fortunately, this issue can be resolved with the help of a commercial rust remover or a homemade solution.
Just dilute some vinegar solution with water and use a brush to remove the rust that has built up on all of the corroded connections in your tractor. Finally, you have ensured the wiring and the switches will work again.
Electronics inside the switch can malfunction, or environmental factors such as high humidity levels may expose moisture inside the unit and result in a short circuit. Therefore, if the switch is faulty and won't work even after the wiring has been fixed, you should buy a new one.
If the tractor starts working after changing the compressor, you should be more than happy because getting a switch will cost you a bare minimum amount of money instead of buying a new tractor. In a nutshell, tractor maintenance is something you should not skip.
2. Transmission Problem
You may encounter transmission problems with the New Holland Workmaster tractor. To fix the transmission problem, it's necessary first to identify the root cause of the issue. Therefore, we've put together the most frequent transmission problems and their fixes. Let's get delve into them!
A low RPM is detrimental to your engine. There is a risk of damaging the shaft, cylinders, or valves. There are numerous ways to tell whether your vehicle's RPM is too low.
Poor performance, lack of power, and a long start-up time contribute to the issue. PRM lowers when the voltage of your battery drops. A battery check and a charge will disclose the problem's primary cause.
An ignition coil with an air gap and a defective ignition coil are also contributory factors. After replacing or repairing the ignition coil, if necessary, adjust the space between the coil and the ignition switch.
The issue could be with the connections. Make a second look at your connections to ensure there aren't any damaged or loose connections. Before proceeding with the examination, check the display warnings and the connections.
Your New Holland tractor's power take-off stub is an essential component since it transmits power to the tractor itself. So, if you have a problem with the PTO, how can you drive without fixing it? Because your tractor won't be able to do what you want it to do.
The first step in troubleshooting a PTO is checking and repairing any loose connections around the sensor. If the sensor's nut bolts are loose, tighten them up.
The PTO is usually not an issue with a new engine. Problems with PTO may arise if your equipment has been used for many months or years. The engine may not have been able to achieve its maximum power.
The issue is sometimes caused by faulty sensors and an outdated power shaft. Replace the sensors and the power shaft if necessary.
3. Starting issues
The New Holland Workmaster starting issues are also vulnerable as beginning troubles for customers.
A low battery usually causes these starting problems. Check the battery's power output using a multimeter. If the power output is fine, the problem will most likely be loose wires or connecting points that have become damaged with time.
However, if the battery dies, the only option is to buy and install a new one. Battery replacement is a necessary but pricey step in resolving the issue at hand. So, you must go to your local shop, buy a battery and install it.
But after that, pay attention to the New Holland Workmaster's maintenance and use it cautiously.
A lack of performance from a new Holland tractor may seem to be a minor issue. But trust us when we say there's something significant going on here, and you need to look into it!
Low-amperage solenoids safely connect the battery and starter motor when the ignition key is turned on. A defective solenoid will prevent your engine from turning over since it will cut off the engine's power. So, the tractor appears to be dead.
Fuel shutoff solenoid problems have been noted several times on these tractors. Changing the solenoid is your only option if you're having trouble maintaining a steady fuel flow.
Other than that, if your solenoid is in good condition, you should examine its wire connections. Using a multimeter will allow you to be ahead of this issue in no time. Replace your solenoid if nothing else seems to be working.
Typically, hydraulic issues originate from hydraulic fluid or hydraulic pressure.
Hydraulic fluid is essential to operating a vehicle's brakes, clutch, and other vital components. Problems with hydraulic systems can cause tractor brake failure and other complications. Because of this, hydraulic fluid and white fluid leak from the pump or cylinder.
To solve the issue, check whether a pipe is leaking and fix it immediately. The hydraulic pump and cylinder should be checked to discover whether they are broken. The hydraulic oil should always be topped off with good quality.
Hydraulic pressure is also required for the vehicle's brakes and gear clutches. Consequently, you should immediately stop driving and look for help if you notice a decrease in hydraulic pressure.
When a hydraulic brake loses pressure or hydraulic oil leaks, the pressure in the hydraulic system becomes out of whack, causing hydraulic pressure to malfunction.
Adjust and repair any loose hydraulic system connections. If oil is leaking from the hydraulic lines, get them fixed. Make sure to perform a visual inspection of the brake pads.
The Bottom Line
New Holland's Workmaster line is a popular tractor choice among farmers and professionals. These tractors are packed with amenities and give a pleasant work experience. However, the tractors might have troublesome faults that need to be solved.
Therefore, In this article, we've discussed the most common problems and their fixes . That will help the farmers to solve their New Holland Workmaster tractor problem and have a long-term work experience with the New Holland tractor on their farmland!