All the reasons why tractors are a popular farming vehicle would make a long and detailed list. For starters, they come with heavy engines suitable for slow speeds, making them ideal for agricultural purposes.
They have evolved a lot over time, and modern tractors use the latest technology and are suitable for a wide range of purposes, including tillage, plowing, and even lawn maintenance.
Having said that, New Holland is a renowned tractor manufacturer brand known worldwide for manufacturing industry-leading tractors. The company has been around since 1895 and is surely among the pioneers of the industry.
Thanks to its well-constructed tractors, it has built a sound reputation in the market. Apart from tractors, the company manufactures a variety of other agricultural machinery as well.
With that out of the way, the dashboards of the modern New Holland tractors can be complicated if you do not have enough knowledge. They come with lots of lights and symbols for safety purposes.
While they all serve some purpose, you may have a hard time trying to understand them if you are just getting started with your New Holland tractor.
In this article, we will be discussing the New Holland dash indicator lights. By the end of this article, you will know what they mean and what to do if they illuminate.
New Holland Dash Indicator Lights
Depending on the tractor model you own, your tractor may have different dash indicator lights. It is important to know about these lights and their meanings as it ensures the operator's safety.
However, most owners are only familiar with some important lights, such as the brake warning light, and do not know what other lights indicate.
Aside from the basic operation indicator like parking lights, high beams, and turn signals, there are additional indicators that you need to know about, such as direct drive, differential lock, and fast steer. As long as the specific function is on, you will see that the indicator light on your dash is illuminated.
Having said that, it is pertinent to mention that the dashboard looks different on different models, and you may have fewer or more lights depending on your model.
These indicator lights can malfunction sometimes. Meaning that even if a particular function is engaged, the lights won't turn on. Mostly, you can fix this problem by sorting out the wiring and the bulbs beneath the indicator lights.
A faulty battery connection can also lead to light problems. So, you will need to check the whole system with the help of a voltage tester or a multimeter.
If a bulb has gone bad, you will need to replace it. If you have never changed a bulb before, it is advised to hire a mechanic and ask them to replace it.
Tractor bulbs are readily available in the market, and you can also go online to purchase them if you do not find one in your nearby hardware store. And yes, make sure to buy the best quality, or else you may need to replace it again after a few months.
If the rating indicates sufficient power across the terminals and the connection points, then the chances are that the bulb is defective. If that's the case, consider replacing the bulb, and your indicator lights will start working again.
Warning Lights And Their Meanings
The faults in the New Holland tractors have been categorized as critical and non-critical . If you see a red light, it indicates that the problem is critical and needs to be taken care of as soon as possible. On the other hand, the amber light advises of some non-critical fault, often related to maintenance.
Transmission Indicator Lights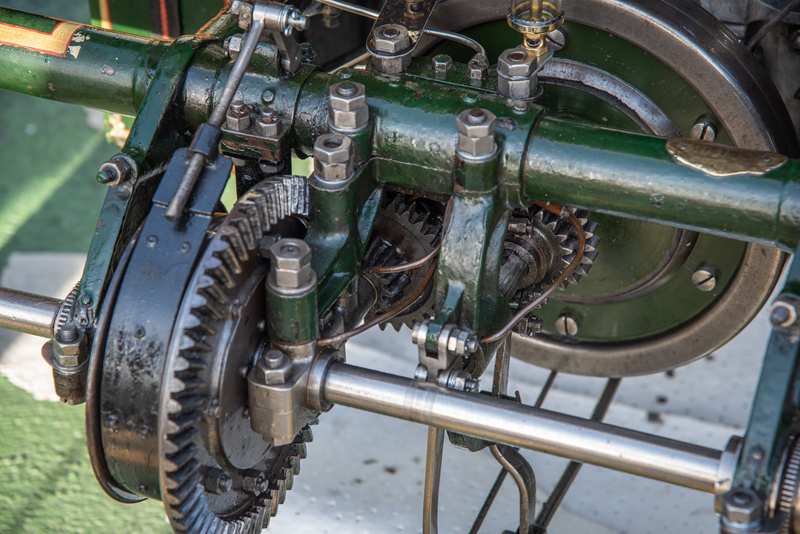 For example, if the transmission indicator lights up, it means that there is something wrong with the transmission of your New Holland tractor. Also known as a gearbox, the transmission transfers power to the wheels and other components for the smooth operation of the tractor.
Red Warning Lights
In case of a red warning light, a tractor having an auto engine will shut down automatically. In contrast, the tractors with no auto engine will shut down if an amber light illuminates. It is recommended to stop your tractor as soon as the light illuminates and figure out why it happened.
Temperature Coolant Light
Similarly, the engine temperature coolant indicator lights up to tell you that the coolant level in your New Holland tractor is low. This often results in overheating.
If your radiator is dirty, that can also lead to this problem. Whatever the reason is, shut down your New Holland tractor immediately and fix the problem.
Engine Indicator Light
The engine information indicator lights up to alert you of some malfunctioning in the engine. If it lights up, consider checking the oil level and make sure to refill it if your New Holland tractor is running low on oil.
Hydraulic Oil Indicator
There is also a hydraulic oil indicator that indicates hydraulic oil overheating. The New Holland tractors use hydraulic oil for dissipating heat and lubricating the components. However, if the oil itself is heating up, the amber light will illuminate.
Water Contamination in Fuel
An exclamation mark in a box lights up to tell you about water contamination in fuel. Although it is a non-critical issue, it is a good rule of thumb to stop using your New Holland tractor and resolve this issue first.
It is recommended to repair or replace the component right away! It is easy to ignore warning lights. However, the problem can balloon into something even worse and may result in additional damage to your New Holland tractor.
The last thing you'd want is to cause even more damage to your tractor and pay for its costly repair.
Whatever the problem is, consider reaching out to a professional mechanic if you are unsure about it. If the problem seems simple and you have enough knowledge, you can undertake it on your own.
However, attempting a repair or replacement without any knowledge or experience will do nothing but harm your tractor. Hiring a mechanic may seem expensive, but it gives you peace of mind, and you know that your New Holland tractor is in safe hands.
Final Thoughts
New Holland has earned a special place in the industry with its durable and advanced tractors. Its dashboard contains plenty of symbols and warning lights, which may leave you in a lurch if you are not familiar with them.
If a warning light illuminates, it indicates a problem. If you see a warning light, stop your tractor and fix the problem right away!