When someone is looking for a tractor then he/she cannot ignore Ford 3000.
This tractor has proven to be quite powerful. You'll find a lot of experts saying good things about this tractor, and you should also give it a shot if you're working with a  smaller budget this time around. 
Users of this model claimed that this tractor has been named this tractor an all-rounder.
Many of its users claimed that this tractor is quite user-friendly because of this it is quite easy to learn. It is the perfect system to start out with, especially when you're new and don't know much about the machine. 
Despite so many merits, it is necessary to go through the remarks of existing users because it provides you with inside information. You'll be able to figure out the common issues and complications that other users have had to face with this system. 
If you are also looking to buy this tractor then we are here with a detailed Ford 3000 Tractor Review. After going through all the details mentioned below, you will be able to develop a clear idea that whether you should go for this tractor or not
Detailed Ford 3000 Tractor Review
Ford 3000 is a tractor that is demanded because it provides its users with sufficient engine power. This enables them to work in rough and tough conditions.
The company claimed that its engine has a power of about thirty-seven horsepower, which is quite impressive because this tractor is available at a quite cheap price as compared to its alternatives.
In addition, this Ford 3000 comes with a three-cylinder engine.
Users of this tractor have claimed that the transmission provided in this tractor is quite smooth and strong. Transmission is a very important aspect to look for when a person is considering buying a tractor. The comfort level of your tractor is directly affected by the smoothness of transmission. 
It is because if there is a lag between two gears then the user-friendliness to driving a tractor is affected to great extent.  Ford 3000 comes with the following transmission options:
Four-speed
Six-speed, and
Eight-speed.
If you are looking for a tractor and you do not consider its maintenance and spare part cost then there is a great chance that you might regret it later on. 
The good thing here is that it is also pretty easy to maintain this tractor. You will not have to worry about spending hours upon hours of your time just to get a minimal response from the tractor.
Instead, being a bit more mindful of the maintenance will help you get through these complications. 
All it takes is a bit of effort on your end and you can keep the tractor in perfect shape. So, if you're new to the game and don't know how to best take care of your machinery, then starting out with the Ford 3000 is not that bad an idea. 
Maintenance cost is something that can convert a profit-making business into a loss-making business. Similarly, spare parts also need attention. You should do in-depth research to find answers to the following questions:
How easily are the spare parts available?
What is the price of spare parts as compared to the prices of spare parts of other alternatives out there?
If the answers to the above-mentioned questions show you a green signal then you are one step closer to finalizing which tractor you should buy.  
Now considering Ford 3000, the maintenance cost of this tractor is quite low, which makes it a suitable fit for you. Furthermore, its spare parts are quite easily available in the market.
When it comes to the comfort level, the steering wheel cannot be ignored. Ford has made sure to install powerful steering so that the comfort of the operator is not compromised. 
The driver's seat of this tractor is quite comfortable. It can be adjusted both in forwarding and backward directions. Furthermore, Ford has ensured enough legroom for the driver so that he does not feel uncomfortable while driving.
Different tractors are used for different purposes. It depends upon the local conditions in which the tractor will be used.
Some of them need additional attachments to cater to different problems. To ensure this Ford provided its users with the option to attach different kinds of attachments to the tractor.
Good tires are necessary when the work involves load and demands good balance in rough areas. Furthermore, the life of the driver becomes quite easy when good tires are installed. 
It improves the quality of driving. In Ford 3000, tires of good quality are installed to ensure the quality of drive is not compromised.
How Is Ford 3000 Different?
By going through all the above-mentioned details, your decision should have become quite easy now. It is obvious that buying a tractor that is a little old, needs some research. This will prevent you from spending money on things that do not result in good business.
However, Ford 3000 provides its users with a good package of reliability, low-cost maintenance, a high level of comfort, and high productivity. If you are the one looking for such a package then the Ford 3000 is for you.
It is the perfect starting point. You will not have to go through any hassle when trying to keep this system in perfect shape. It is light on your budget, you will be able to stick with a reasonable budget, and the performance is beyond most of the premium options. 
Yes, it is not designed for heavy duty use, but it is more than enough for day to day tasks. So, have that in mind if you need something to boost the productivity of your tractor and you will not feel the need to switch to any other option.
Secondary Market
The secondary market for this tractor is pretty amazing and you will not have to struggle to fetch a good price for it. The popularity and the reputation of this brand will help you a ton when you're thinking of upgrading to a stronger tractor.
As compared to other less established brands, you will be able to find a buyer for the Ford tractor within the same month.
You will not lose that much value as long as you keep the tractor in good shape. Luckily, with the easier maintenance cycles, it is not that hard to accomplish that. 
You will be able to pretty easily fetch a buyer at a premium price without having to put up too many ads for your tractor. On the other side of things, if your tractor is in poor shape, then the situation can be quite different.
There is nothing that you can do to get a decent price for a wrecked tractor. So, have that in mind and don't ignore the maintenance side of things.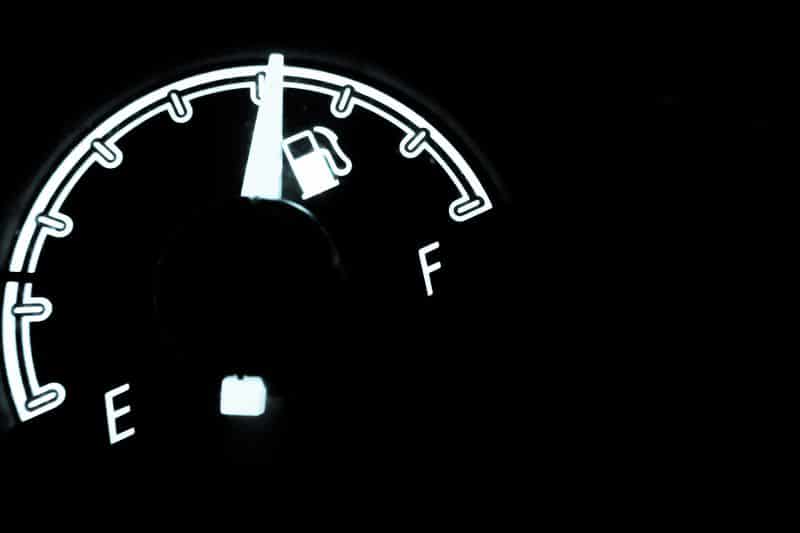 If you follow through with weekly maintenance cycles, it will take you less than an hour each time. 
However, if you ignore the maintenance , then you will only be complicating the situation for yourself and the problem will keep getting more and more severe for you.
Everything comes down to how you're maintaining the tractor, and you can't get a good price by ignoring it.
If you're new to the game and don't know how to go about the maintenance cycle even after reading the manual, then get help from local farmers.
They will give you a complete perspective and practical on how you can best take care of your tractor. You will not have to worry about getting stuck on your own. 
Similarly, you can also rely on the experts available on the official Ford forums.
They are pretty responsive and will ensure that you don't have to go through any complications on your end. Just be sure to explain your situation to them and they will make your life easier.
The Takeaway
The reviews on the Ford 3000 tractor have been amazing so far. Farmers across the nation rely on this tractor on a day to day basis because of its smooth drive and the powerful engine.
Moreover, you will not have to spend a huge sum on this tractor to enjoy an amazing performance.
The main selling point behind this tractor is the simple maintenance routine and the availability of the spare parts.
You should be able to get all of the accessories pretty easily and won't have to hassle too much when the tractor runs into issues. 
Moreover, the warranty deal offered by Ford will cover all the issues on the manufacturer side of things.
So, have that in mind when you can't seem to secure a good enough response from the tractor. Everything boils down to how you're planning on addressing the situation.
If you're just starting out and need a powerful yet compact tractor for your farm, then Ford 3000 is great.
The secondary market value on this tractor is also pretty amazing and you will not have to hassle too much when you're talking about securing a good value for a Ford 3000.