When it comes to farming there are many variables involved depending upon farm location. These variables are the reason behind the confusion of farmers when they have to choose Massey Ferguson 4707 vs Kubota m7060.
Both of these tractors are the best machines in their own fields. If you are also amongst the ones who are trying to make a decision then the first step you should take is to contact experts to examine the local conditions of your field.
This will help you in choosing a tractor that suits your local conditions.
With that said, we have prepared a detailed guide for you explaining the specifications and reviews of different users when the competition is between Massey Ferguson 4707 vs Kubota m7060.
By going through the following details, you will develop a clear perspective of which tractor to opt for in your case.
Comparing The Massey Ferguson 4707 vs Kubota M7060
| | | |
| --- | --- | --- |
|   | Massey Ferguson 4707 | Kubota M7060 |
| Engine | AGCO Power 33AWIC (70 hp) | Kubota 3.3L 4-cyl diesel (71 hp) |
| Lifting Capacity | Around 4800 lbs | Around 3000 lbs |
| Cylinders | 3 | 4 |
| Brake | Wet disc | Mechanical and hydraulic |
| Price | Expensive | Relatively Affordable |
 Massey Ferguson 4707
This is a 2WD and 4WD utility tractor offered in the 4700 series. Massey Ferguson 4707 has been manufactured in two countries, which are Brazil and China since 2016.
This tractor possesses a three-cylinder diesel engine with a capacity of 3.3L. There are twenty-four gears (12 forward and 12 reverse) with a wet disc clutch.
This tractor is claimed to be built for tough jobs. Users of Massey Ferguson 4707 usually say that this tractor is very comfortable and user-friendly.
These tractors have proved to be very reliable and long-lasting. There are many features, which are offered by this tractor:
All key components of Massey Ferguson 4707 are built together which avoids misfits and results in better functionality outputs.
This tractor is built for operations requiring high power and has high lift capacity. Because of its high base weight, this tractor is highly stable.
Transmission of this tractor is very user-friendly and offers many speeding options to its users. These options in return increase the comfort level for its users.
These tractors have a power capacity of 70-100 horsepower and are super reliable. Engines of Massey Ferguson 4707 have proved to be quite fuel-efficient.
One of the most important things is stability. As discussed above because of stability these tractors are able to perform tough operations. Stability allows these tractors to perform operations with heavier implements.
This tractor works well in confined spaces because of its tight turning radius feature.
The adjustable wheels feature of these tractors allows them to work in different situations like roadside mowing.
Kubota M7060
Kubota M7060 possesses a diesel engine with a power capacity of 71 hp. This tractor is quite comfortable.
M60 series consists of tractors that are comfortable and user-friendly. The engine of Kubota M7060 guarantees maximum with minimum emissions.
This feature results in better fuel efficiency. This tractor possesses an excellent power/weight ratio because of which this tractor can bear a load up to 2900kg. Kubota M7060 also offers an air-conditioned cabin making it quite comfortable for farmers.
This tractor like Massey Ferguson 4707 also comes with 2WD and 4WD drive utility.
There are many features, which does Kubota, offer in this model:
The air-conditioned of this model makes it quite noticeable. This gives a sense of comfort and luxury to the farmers. The cabin has a curved upper windshield, which increases the visibility of its users. Furthermore, the air ride seat of this tractor makes sure that the ride is smooth independent of the path.
The hydraulics of this tractor is exemplary. External hydraulic cylinder makes the lifting process easier by increasing lifting power.
The bevel-gear front axle of this tractor allows low maintenance and exceptional ground clearance when it is compared with traditional front axles.
The front limited-slip differential and rear differential lock are standard features that provide enhanced stability and traction on difficult terrain.
Massey Ferguson 4707 vs. Kubota M7060 Comparison 
Engine
 The tractor's engine capacity and reliability are key factors in determining the overall performance of the tractor.
The Kubota M7060 comes with a diesel engine of 71 HP and hydraulic cylinders capable of lifting more than 3000 lbs of weight. Although both the Ferguson 4707 and M7060 possess a four-stroke, liquid-cooled engine.
Kubota M7060 gives you a variety of options suitable for different tasks. It comes with a 4-speed and also a 6- speed transmission, so you can pick whatever suits your needs best.
Additionally, hydro pumps of the highest capacity are readily available for Kubota M7060, allowing you to work with heavy loads.
The engines are also reliable as most users, who have been using Kubota for over 10 years, never complained of failed operation.
Some buzzing sounds, leakage problems, and overheating are reported, but they can be avoided if the tractor undergoes routine maintenance.
On the other hand, the famous Ferguson 4707 tractor comes with a 70 HP engine but has a 12-speed power shuttle transmission and a wet disc brake; more efficient than Kubota, requires less maintenance and lasts even longer. 
Performance 
The Massey Ferguson 4707 and the Kubota M7060 are very competent utility tractors. However, Ferguson 4707 has comparatively better performance when compared to Kubota M7060.
It can lift heavy loads, more than 3000 lbs, without compromising the speed, efficiency, and smoothness of movement.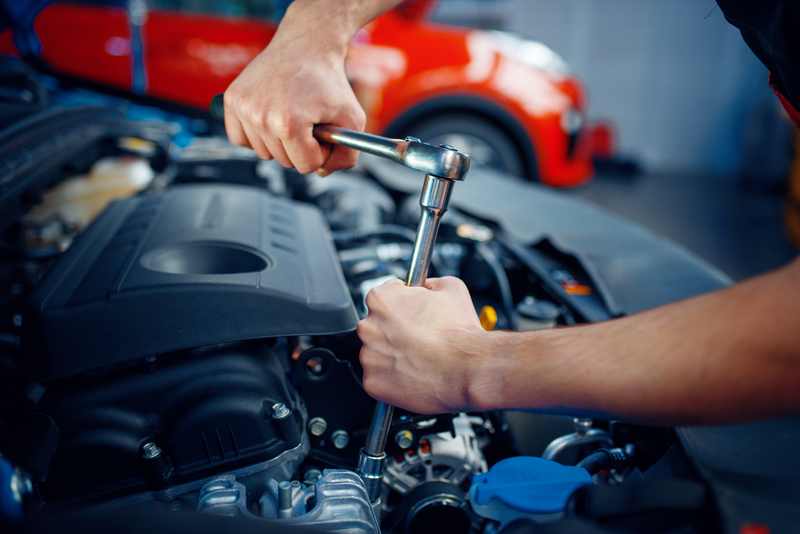 One drawback in its performance may be regarding the rear lift arm, which may not work sometimes but can be fixed easily by pushing the arm.
With its significant horsepower and lifting capacity, the tractor is best suited for larger land areas, for instance, farms and small areas, due to its tight turning radius feature. All in all, the needs can be addressed by just one tractor, Massey Ferguson 477.
Comfort 
In combination with the engine power, reliability, and overall performance, the ease of use and comfort of the tractor is an essential factor to look into before you invest in a heavy machine.
Fortunately, both tractors are very convenient to use and provide a high level of comfort. 
But while you precisely compare both of these, the Massey Ferguson 4700 series provides one of the best comforts with structured ergonomics among various cab tractors.
Its spacious cabin and adjustable seats make the tractor comfortable even for individuals taller than 6 feet and weighing more than 90 kg. 
Kubota M7060, on the other hand, has an inbuilt air-conditioning system that protects you from the heat of Arizona and Florida. 
So depending on the area and your personal preferences, you can decide which will go best for you. Nevertheless, both provide the best ergonomics and comfort.
Maintenance
Adequate tractor maintenance is required to function well and perform efficiently. However, different companies, and even their different brands, have different maintenance protocols.
In order to upkeep your tractor be that Massey Ferguson or Kubota, you must keep the engine well lubricated and its other parts clean (where necessary, grease them).
Massey Ferguson engine oil and filter have to be changed every 200 hours of usage, costing around 200$, and the same is valid for Kubota tractor oil replacement.
However, the hydraulic oil filters and transmission fluid requires replacement only once every 300 hours.
So to sum it up, both of these are easy, affordable, and convenient to maintain, and you can pick any of these two if you don't want to spend a lot of money on your tractor maintenance.
Cost 
The cost is another essential defining factor when you are confused about which to pick. Depending on your budget, you can pick between the two, considering none of them will compromise the performance.
Massey Ferguson 4707 utility tractors cost around $45000 to $50,000, whereas Kubota is a little less expensive than Massey Ferguson, ranging between $42,000 to $48,000.
However, these pieces are subject to fluctuations, depending on where you are purchasing them from, their models, if they are used or zero-meter, and discounts.
      6. Warranty 
Both of the companies offer a fairly reasonable warranty on their tractors.
Where Kubota offers a 1-year limited warranty or 1000 hours of engine operation after the delivery date, Massey Ferguson also covers a 12-month warranty of their tractors but with a greater, that is, 1200 engine operation running hours, whatsoever reaches first from the invoice or delivery date.
Additionally, MF 4707 also provides their users first 6-month labor warranty. 
Conclusion
It can be concluded that it is quite tough to choose when the competition is between Massey Ferguson 4707 and Kubota m7060.
Both of these tractors provide their users with many useful features. If you want a powerful tractor that can adjust to different kinds of farms then Massey Ferguson 4707 can be a good choice.
Whereas, if you are demanding a budge friendly package of power, fuel efficiency, and comfort then Kubota m7060 is best for you.