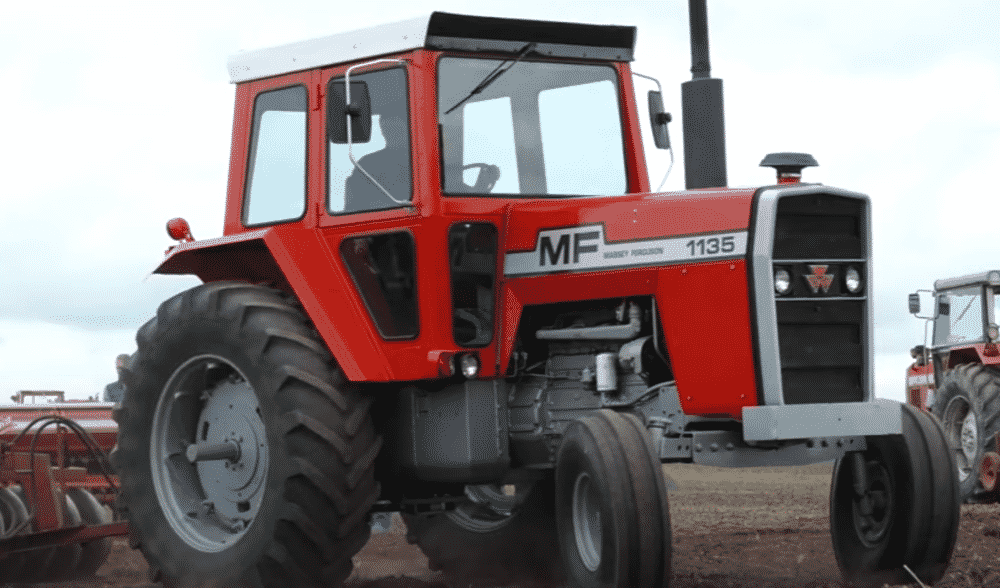 Tractors are engineering vehicles that are primarily manufactured to produce high force while being at low speeds. This is so that it can be used to pull heavy machinery like a trailer. These vehicles are mostly used in mining, construction, or agriculture.
Tractors are seen on every farm as they are essential for farming. They provide both traction and power in order to perform various agricultural tasks. For instance, tractors are a must for tillage. This is a process that prepares the soil by overturning and stirring it. So that it can be cultivated with crops
Massey Ferguson 1135 Review
Massey Ferguson is a really popular company that focuses on manufacturing agricultural machinery. It's a major selling company best known for its tractors. You might have heard from someone about the Massey Ferguson tractor which made you think that you should but it. But, before you do, it is necessary for you to learn all about the features of this vehicle. Making it helpful for you to decide whether it should be bought or not.
So, without any delay here is a review of the Massey Ferguson 1135 tractor.
Capacity
The Massey Ferguson might be a little old for its time but it is still quite spacious. The fuel tank can hold up to 55 gallons or 209.2 liters which is quite impressive. On top of that, the hydraulic system is able to contain 22 gallons or 83.3 liters. Considering this, the tractor can easily cover lots of distance without you wanting to re-fill the tank. The tank also runs on diesel which is really cheap and can be acquired easily.
Engine
The engine and mechanical information about a tractor are some of the most important stuff when it comes to purchasing one. Although, it was made back in 1973 and was discontinued in 1978. These vehicles can still be found on farms all around you.
This is because the Massey Ferguson 1135 comes with a Perkins 5.8L engine. Including this, it had 6 cylinders and runs on diesel. On top of this, the engine mostly stays quiet and you do not even have to worry about the noise.
Power
Keeping the engine in mind it is quite obvious that the MF 1135 is able to deliver impressive power for pulling vehicles. Massey Ferguson claims that this tractor is able to pull up to 102 hp or 76.1 kW on its drawbar as well as 121 hp and 90.2 kW on its PTO. Although the claims seemed to be doubtful for people, it was later confirmed by various testing that this tractor can in fact deliver these kinds of pulling power or even more at times.
Tires
It is extremely crucial for a tractor to have tires that can support the vehicle and keep a tight grip on the land when it is pulling the heavy machinery. This makes it easy for people to work around the land. The MF 1135 tractor comes with a wheelbase of 109.1 inches. Weighing between 11000 to 13550 pounds these tires are the best option for you when it comes to delivering optimal performance.
Price
Originally, the Massey Ferguson 1135 was released for a 31,500$ tractor back in 1978 when its last lineup was released. Even at that time, it was considered to be one of the best options when it came to purchasing a tractor while being quite expensive. But, over the years with new vehicles coming around. The price of this tractor has fallen quite low. It can easily be found from 6500$ to 8500$.
This is a really cheap price for such a great tractor. Although, you should keep in mind that you purchase it from someone who took great care of his tractor. This is to make sure that the engine is still healthy and does not run into any problems. As such an older vehicle could be harshly used by its previous owner.
On a side note, you should make sure that you get the user manual with your tractor and some spare parts. Massey Ferguson provides a really in-depth guide on how to fix small issues with your tractor. Due to this, keeping the manual with you can come really handy at times.