There is an extensive list of reputable tractor brands in the market, but finding the perfect match for your farming projects is difficult.
From the efficiency requirements to the operating capacity of the unit, you have to consider a wide range of factors to make the right decision. Otherwise, you will be dealing with many delays in the project.
A recent discussion on Mahindra and Kioti tractors has piqued the interest of many farmers across the nation.
While both brands are pretty solid, most owners believe Kioti to be the better machine. Let's go through a few more details on both brands to help you with a better perspective.
Mahindra vs Kioti
Mahindra
When it comes to durability and the overall operating capacity of the unit, Mahindra will almost always take the lead.
This brand focuses extensively on differentiating itself through higher operating capacity and increased weight.
While the unit's weight is not a direct indicator of the quality, customers haven't complained about any durability issues. So, if you're looking for a purely functional unit that performs well under excessive load, then Mahindra is the way to go.
The area where it lacks when compared with Kioti is the accessibility features. You won't get the same level of comfort and easy handling with Mahindra options when comparing it with Kioti.
So, if you're not that into demanding projects and just need something for daily objectives, then Kioti is the better option for you. Customers have defined Kioti as a more refined and futuristic model of tractors.
Mahindra tractors have become a well-known staple in the farming and agricultural industry for decades.
They are renowned for their high quality, dependability, and affordability, making them an ideal choice for purchasing a reliable piece of machinery.
Mahindra tractors come in various sizes and models that can handle any job, from small-scale projects around the home to larger commercial operations.
It would help if you considered your specific needs and preferences when shopping for a Mahindra tractor.
As there are many different types available on the market today, you'll want to consider the size of your land and what type of tasks you plan on completing.
Mahindra tractors are divided into three main categories: subcompact, compact, and utility. Subcompact models are perfect for small-scale tasks such as mowing lawns or tilling the soil.
Compact tractors are designed to handle more intensive activities such as plowing, hauling heavy loads, and pulling trailers.
Utility tractors are generally the largest and most powerful machines, made for more demanding projects such as baling hay or lifting large items.
Mahindra tractors have many features that make them a great choice for farmers and landowners alike.
Each model includes a range of advanced technologies, including power steering, four-wheel drive, turbocharged engines, and more.
The company also offers various attachments compatible with its tractors, such as loaders, snow blowers, and backhoes.
Regarding maintenance, Mahindra tractors are designed to last for years with minimal upkeep. Parts are easily accessible and reasonably priced, making repairs and replacements a breeze.
The company also offers extended warranties to provide peace of mind and protect your investment.
Mahindra tractors are a great choice for reliable and affordable machinery. From small-scale tasks to larger commercial operations, they can easily handle any job.
With high-quality components, advanced technologies, and extended warranties, you can be sure your Mahindra tractor will last for years.
In essence, you can't go wrong with either one of these brands, and it all boils down to your requirements.
The warranty policy and the dealer support on both brands cover all damages and help owners with consistent performance daily. So, you must make the purchase decision by evaluating the project requirements.
Overall, Mahindra units are pretty reliable, and even though you will run into a few basic issues from time to time, these tractors will serve you for decades.
If the operating conditions are a bit rough and you need more performance from the tractors, then going with Mahindra is the right option.
Make sure to test out both units to get a better feel of riding smoothness by both brands.
Kioti
When it comes to market sentiment, Kioti has better established itself in the minds of all customers.
Whenever you come across a debate on the better brand between Mahindra and Kioti, you will always find more Kioti supporters in the thread.
So, if you're looking for an entry-level unit that will retain most of its resale value, Kioti is the right option. It is a phenomenal unit and completes projects at a faster pace.
Kioti Tractors are a versatile line of agricultural and industrial machinery produced by the South Korean company Kioti.
They have become one of the most sought-after brands in the tractor market due to their reliable performance, affordability, and various models.
With their wide range of models, users can find a Kioti tractor that will meet their specific needs, including agricultural and commercial applications.
Kioti tractors are available in various sizes and configurations to suit the demands of different jobs.
Kioti tractors offer superior performance and reliability at an affordable price. Kioti produces tractors that are fuel-efficient, durable, and easy to maintain.
They are designed to be reliable in all terrain and weather conditions. The company also provides excellent customer service and a comprehensive warranty program.
These tractors are designed to be user-friendly and easy to operate. The controls are intuitive, and the machines have various safety features, including rollover protection systems and emergency shutoff switches.
They can be equipped with various implements such as loaders, mowers, and post-hole diggers for various applications.
Kioti tractors are an excellent choice for farmers and commercial operators looking for a reliable machine that can handle a wide range of tasks.
The weight and the operating capacity of these units might not be as much as Mahindra, but you can get through most farming projects with these units.
On top of that, the increased working speed and the accessibility features make the job easier and faster for owners. So, you will be saving hours of projective time over the workweek when comparing Kioti and Mahindra.
However, you will still struggle through demanding projects where the tractors are constantly loaded. So, keep that in mind if you're taking on some heavy projects requiring daily performance hours from your tractors.
Even though both tractors are good for your projects, they present different price points and values to the owners.
There is no guarantee that you will enjoy the same performance because other owners have said good things about Kioti tractors.
For this reason, it would be best to take the unit for a test drive and review all the features before making the final purchase decision. This will give you more insight into the system's performance and controls.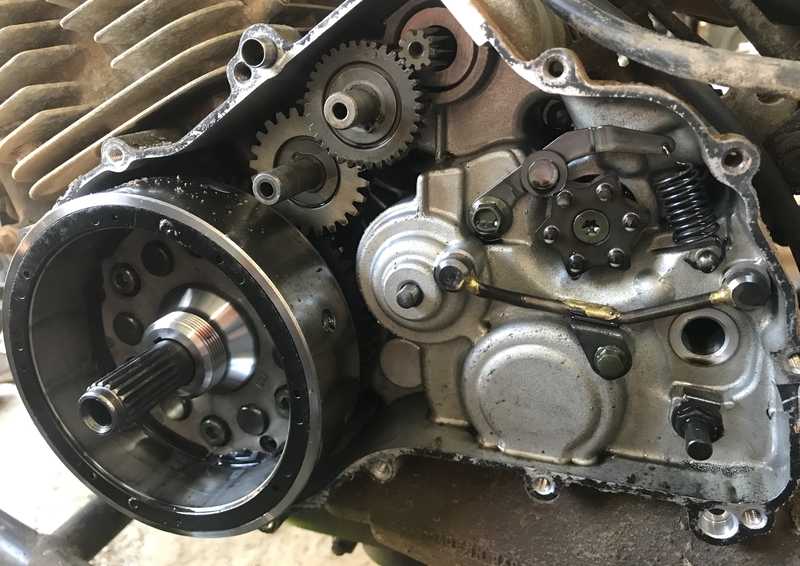 Ideally, it would help if you went with a unit that is more versatile and easier to handle.
However, if the operating requirements of the project are too much, then you will need to work with Mahindra options because of their better durability and operating capacity. Refer to the dealer for more information on different models from each brand.
The Better Option?
When it comes to buying a tractor, two of the most popular names that come up are Mahindra and Kioti.
Both of these brands have been in the industry for decades, offering a wide range of features that make them seem like great choices. But which one is the better option?
To determine the better option between Mahindra and Kioti, it is important to look at each brand in detail.
Both brands have similar features, such as power ratings, lift capacities, and other performance metrics when considering just the tractors.
That said, some differences between the two brands may sway your decision one way or another.
Mahindra offers a variety of tractors ranging from compact models to mid- and large-sized models. These tractors are known for their durability, good fuel efficiency, and power performance.
In addition, Mahindra offers additional features such as hydrostatic transmissions, front loaders, and other attachments that can help with different tasks around the farm.
Kioti, on the other hand, offers a variety of tractors as well, but they tend to focus more on mid- and large-sized models that are great for heavier-duty work.
Kioti also offers attachments such as mowers, loaders, and snow blowers, making it easy to complete multiple tasks.
Additionally, Kioti tractors are known for their fuel efficiency and low emissions, which make them an eco-friendly option.
Regarding warranties, both brands provide coverage on parts and labor, but Kioti offers longer coverage periods than Mahindra.
Kioti also offers better customer service than Mahindra, making it easier to get assistance when you need it.
In the end, both Mahindra and Kioti offer good options for those looking for a tractor. The main difference between the two is the type of tasks they are best suited for.