Purchasing a tractor for your farming is quite challenging when choosing between Kubota L2501 vs L3301. Do proper research on the specifications of these two models and figure out which will suit you best per your requirements.
Proper time should be spent researching so you are okay with your decision. This way, you will not waste money buying a tractor that does not suit your local conditions.
Many users came up with the question of which one to choose when the competition is Kubota L2501 vs L3301. Both models have their unique features, which in turn bring different values to your farms.
Now, for users who are unsure which model to purchase for their use, the following details will help you in making a choice:
Kubota L2501 vs L3301
| | | |
| --- | --- | --- |
| | Kubota L2501 | Kubota L3301 |
| Engine | 24 HP | 33 Hp |
| PTO | 19 HP | 26 HO |
| Lifting capacity | Around 10,000 lbs | Around 20,000 lbs |
| Pump capacity | Relatively less | Large |
| Best for | Small-scale farmers/ homeowners | Larger tough terrain |
| Price | Under $20,000 | Over $20,000 |
Kubota L2501
L2501 allows the use of a tractor at lower rpm. This model's feature saves its users fuel, but if they are looking for more power, they should upgrade versions.
Despite good fuel efficiency, L2501 has some problems, which you need to know before buying this model of Kubota tractor:
If you need to change gears or reverse during mowing, the user must fully depress the clutch pedal, which shuts off the transmission-driven PTO.
If you are stuck in heavy material and need to slow down or back up, you have two options:
Raise the mower and keep going (but not cutting the grass) or Bring the tractor and PTO to a complete stop by engaging the clutch.
L2501 has eight forward gears, which are spaced widely for mowing purposes. It is challenging to locate the specifications, which are only available in the Kubota owner's manual and not on the internet.
There is no shuttle shift on L2501, unlike L3301.
 If you wish to go from forward to reverse, you must fully compress the clutch, come to a complete stop (which also disables the PTO), and then carefully shift and release the clutch.
It would help if you accomplished this at a low RPM to spare the clutch, the PTO, and the implement. However, because this motion is also how you get the tractor to start moving again, you will need significant power — about 2000 RPM.
The Kubota L2501 is a compact utility tractor from the Japanese manufacturer Kubota. It is part of their popular L-Series of tractors and offers an impressive blend of power, efficiency, comfort and maneuverability.
With a 24HP diesel engine at its heart, the L2501 boasts plenty of raw power for tackling tough jobs.
It also features hydrostatic transmission that makes changing speeds and direction incredibly easy, as well as an ergonomic operator station with plenty of legroom for all sorts of operators.
The L2501 has several handy implement options, including a quick attach bucket system and a three-point hitch for attaching implements such as cultivators and mowers.
Thanks to its efficient design and reliable performance, the Kubota L2501 is an ideal choice for small-scale farmers, landscapers, and homeowners.
Its features include:
24HP Direct Injection Kubota diesel engine
Hydrostatic transmission with Twin Touch pedals for smooth, easy speed and direction control
Ergonomic operator station with plenty of legroom
Quick attach bucket system and 3-point hitch for attaching implements
Easy-to-operate controls, including cruise control and hydrostat lever
High ground clearance for tackling tough terrain
Wide range of implementation choices for different tasks
Excellent visibility from a comfortable and safe seating position
Easy routine maintenance access and plenty of storage space
Optional 4WD for enhanced traction in difficult conditions
Can be equipped with a variety of attachments for different jobs.
With all these features, the Kubota L2501 is a great choice for a powerful and reliable compact utility tractor.
Whether you need to tackle farm work or landscaping tasks or want something that can handle all your outdoor chores, the Kubota L2501 can get the job done easily.
So if you're in the market for a compact utility tractor, check out the Kubota L2501. It will exceed your expectations and provide reliable performance for years to come!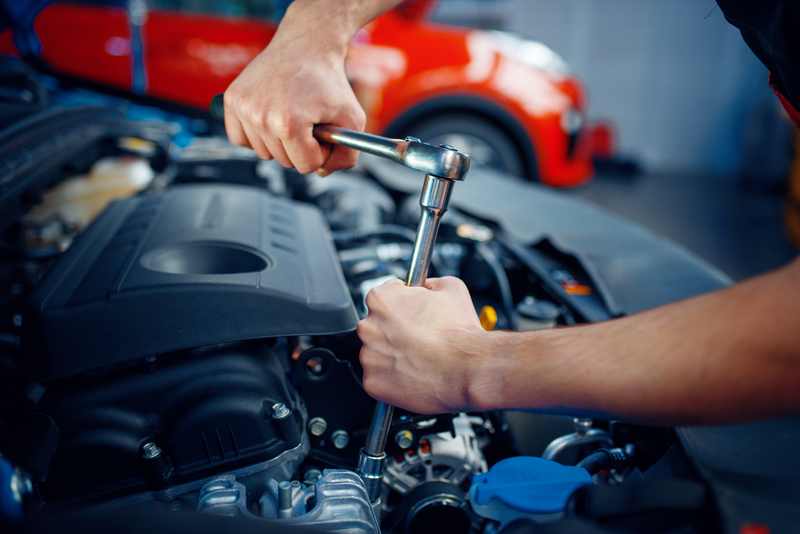 The Kubota L2501 also has several optional features that can be added as needed. These include rear-view cameras, loader arms, front loaders, and turf tires.
So if you ever need to expand your tractor's capabilities, there are plenty of ways to do so with the Kubota L2501.
The Kubota L2501 is an excellent compact utility tractor that offers superior performance and reliability for many tasks. With its impressive power, comfort and maneuverability, it is sure to make any job easier.
So if you're looking for a reliable tractor that can handle all your outdoor chores, then the Kubota L2501 might be just what you need.
Kubota L3301
If you are looking for a tractor with more power, then L3301 must be addressed. One of the main advantages of l3301 is its extra PTO hp. Compared to L2501, which is 19 PTO hp for the hydro, L3301 is 26.2 PTO hp for hydro.
Therefore, this may be significant if you frequently use PTO-driven equipment.
It did not matter to most users, though I would have preferred greater PTO horsepower. However, users have claimed they can successfully use a 5-foot tiller on hard clay soil at a slow pace.
So, hp would be quite useful in that region. However, if you plan to use a loader or a backhoe for most of your work, it will only help you a little.
Two factors are usually considered when someone buys a tractor:
Weight
The weight gives us information on what a tractor will do.
Horsepower
The horsepower of a tractor tells its users how fast the tractor will get the work done.
L2501 and L3301 will do the same work because they are almost the same weight. However, hp will be the factor that will enable the L3301 model to do the work faster.
 An additional feature of, L3301 has an additional feature non-live transmission-driven PTO.
The Kubota L3301 is a compact and powerful tractor from a Japanese manufacturer designed for agricultural and commercial use. It is powered by a 33 HP diesel engine capable of powering various implements.
The L3301 includes hydrostatic transmission, power steering, and two- or four-wheel drive configurations.
It also has a rear PTO and a three-point hitch for added performance. Other features include a comfortable and easy-to-use operator platform, LCD, cruise control, adjustable seat, and heavy-duty front bumper.
The tractor is extremely reliable and provides great value for money. The Kubota L3301 is a versatile machine used for various farming and landscaping tasks. It is perfect for mowing, ploughing, tilling, haulage, and much more.
The Kubota L3301 is built to last and designed to provide years of reliable service.
The tractor can easily handle tough terrain with its strong engine and hydrostatic transmission. It also has an impressive towing capacity and is ideal for hauling heavy loads.
The L3301 is a great choice for a powerful yet affordable tractor. Whether you need a tractor for residential or commercial use, the Kubota L3301 has it all.
It provides an excellent balance of power, performance, reliability, and affordability, making it an ideal choice for a compact and powerful tractor for those in the market.
Features include:
33 HP diesel engine
Hydrostatic transmission
Power Steering & Two/Four-Wheel Drive
Rear PTO & Three-Point Hitch
LCD Display, Cruise Control & Adjustable Seat
Heavy Duty Front Bumper
Comfortable Operator Platform
Impressive Towing Capacity
Reliable and Affordable
Perfect for Mowing, Plowing, Tilling & Haulage.
Kubota L3301 tractors are covered under a one-year limited warranty with free parts and service for the first year of ownership.
Customers can purchase additional extended warranties for longer protection. Maintenance is easy, with filters and fluids that can be changed quickly and easily.
Kubota has an extensive network of authorized dealers across the country to provide parts and services for Kubota tractors.
Kubota has been manufacturing reliable and powerful equipment since 1890, and the L3301 is no exception.
Invest in this durable tractor today and enjoy years of dependable performance. With its power, versatility, and affordability, the Kubota L3301 is an excellent choice for agricultural or commercial needs.
Kubota's commitment to quality and reliability makes the L3301 a great investment. The powerful engine, hydrostatic transmission, and other features make it a great choice for any purpose.
Conclusion
It can be concluded from this comparison that both models have their advantages and disadvantages. If you are looking for a fuel-efficient Kubota tractor model at a low budget, then L2501 can be a better package for you.
On the other hand, if you have a good budget and want a tractor with more power to increase work efficiency, then L3301 is the best choice for you.