Tractors are a very important piece of equipment for farmers. The tractor has a variety of functions, from plowing to hauling heavy loads.
The size of a tractor will depend on its intended use, but larger tractors are most often used to cultivate vast fields of bulk crops. Modern tractors are equipped with many features and mechanical aids.
Tractors come in different sizes and designs, and your type of tractor will depend on what you want to do. For example, a general-purpose tractor is used for general farming tasks, while a row-crop tractor is designed specifically for cultivating and growing crops in rows.
A general-purpose tractor is an excellent choice for smaller farms, as it is more efficient and can handle more acres in the same amount of time.
John Deere 6300 Review
Founded in 1870, Deere & Company employs over 69,000 people worldwide. Farmers widely recognize John Deere tractors throughout the world. However, their tractors are especially popular in America and Canada.
The John Deere company is an American brand with a reputation for durability. They can be customized according to the needs of agriculture and can also be fitted with various agricultural attachments.
The John Deere 6300 is available in a simple and advanced model of the John Deere lineup. It comes with a four-speed transmission. The PowrQuad Creeper transmission has 16 forward gears and four reverse gears.
The John Deere 6300 is a popular tractor in its class. It belongs to the 6000 Series and is designed primarily for use as an Agriculture Tractor. Its engine is practical for everyday use and powerful enough to perform various tasks.
The John Deere 6300 is a farm tractor produced from 1992 to 1997. It has a two-post foldable ROPS cabin and a wheelbase of 94.5 inches. Its ground clearance is 24 inches and can lift to 4,900 pounds.
Its engine is a 3.9-liter liquid-cooled, turbocharged diesel engine. The 6300 is available in both cab and non-cab models.
The John Deere 6300 is available in two models: simple and 6300L. The simple version offers 16 gears, while the 6300L is equipped with a more sophisticated four-speed transmission. SyncroPlus provide the reversing gears. In addition, the JD PowrQuad Creeper transmission offers 28 gears.
Engine
The engine of the John Deere 6300 tractor is a very powerful one. It belongs to the 6000 series of tractors and is an Agriculture Tractor. It has a displacement of 3.9 liters and produces excellent horsepower. This makes the tractor more practical in the real world.
The John Deere 6300 is a utility tractor capable of delivering 64 horsepower. This is equivalent to 47.7 kW, and the tractor can also deliver 55.9 kW when it uses its PTO. John Deere has tested the 6300 to deliver 79.8 hp and 59.5 kW, which means that the tractor is more capable of pulling heavy equipment.
A 3.9L turbocharged engine powers the John Deere 6300 tractor. This engine delivers high power output without making a lot of noise. It has four cylinders and runs on diesel, and is liquid-cooled. It's a reliable tractor with excellent performance and is widely used on farms today.
Capacity
The John Deere 6300 is a powerful utility tractor manufactured between 1992 and 1997 in the United States. It has a four-cylinder, 3.9L turbocharged diesel engine that produces great power for pulling heavy machinery.
It has excellent capacity and a large fuel tank that can accommodate many gallons of fuel. The JD 6300 has a fuel tank capacity of 43.6 gallons. It can deliver 4.5 gallons per hour. This means it can work up to 10 hours on a full fuel tank. The JD 6300 can run for ten hours on a full fuel tank.
Gears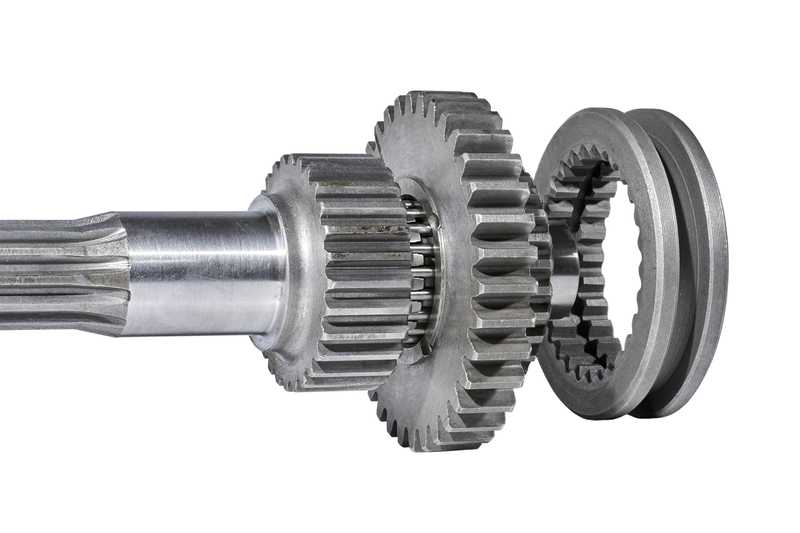 The John Deere 6300 is available in two variants: the 6300L and the simple. Each variant has a different gearbox. In the 6300L, you can choose a PowrQuad Creeper transmission, which provides 16 forward gears and eight reversing gear. The SyncroPlus Creeper transmission offers twenty-one gears.
The John Deere 6300 is a two or four-wheel drive utility tractor. It was manufactured in Mannheim, Germany, and was introduced to the market in 1992. Its engine is a 3.9-liter (239-cubic-inch) four-cylinder diesel.
It is equipped with either a fully synchronized or partial power shift transmission. The fully synchronized transmission features twelve forward gears and four reverse gears, while the partial power shift transmission has 16 forward and 16 reverse gears.
The John Deere 6300 has four-speed transmissions. The standard PowrQuad transmission provides 16 forward speeds, while the SyncroPlus Creeper transmission provides four-speed gears for reverse. The JD PowrQuad Creeper transmission has 28 gears for forwarding and reversing.
Price
The JOHN DEERE 6300 Utility Tractor is a powerful piece of machinery. It comes with a John Deere 3.9L 4-cylinder diesel engine and a maximum lift capacity of 4,900 pounds.
This tractor also has a hydraulic wet disc brake system and hydrostatic power steering. It has a fuel capacity of 29 gallons (109.8 l) and can be upgraded with a cab.
A John Deere tractor is a solid investment for your farm. A used model will save you a ton of money if you buy one in good condition. A John Deere 6300 tractor can be purchased for about fifteen to twenty-five thousand dollars.
The price varies based on mileage and condition. It is best to buy one that is in its best possible condition. Otherwise, it could run into problems.
Durability
The engine is an important factor determining the durability of John Deere 6300 tractors. A 3.9L turbocharged engine powers this tractor. This engine runs on diesel and is liquid-cooled. As a result, it delivers great performance and low noise.
Another important factor that influences the durability of a John Deere 6300 tractor is the quality of the parts used to build it. Though John Deere is known for building high-quality parts, it is important to maintain your equipment regularly to ensure long-term efficiency.
Proper care can extend the life of the machine to 10 years. You can also expect your tractor to last for over 20 years or even thirty years with proper maintenance.
Summing up
The JD 6300 tractor is a popular choice for many farmers and landscapers. These tractors are known for their durability and performance. The 6300 tractor comes with a 3.9L diesel engine with turbocharging.
It is liquid-cooled and runs on diesel. This engine delivers great power and performance without causing a lot of noise. The 6300 can operate on a full fuel tank for up to 10 hours. Hopefully, this review has helped you make the right choice if you're looking to buy it yourself!