Companies have started coming up with innovative devices that have improved people's daily lives.
When it comes to these devices, you should note that smart home growing systems are some of the most popular choices that gardeners go for.
The main reason behind this is all the features that these devices come with. People can grow varieties without having to keep a check on them.
This can be useful but there are also tons of devices that they can choose from.
Talking about this, you should note that some of the best brands that you can go with include Gardyn Growing System and Lettuce Grow.
Both of these companies offer several lineups that you can choose from and each of them is equipped with unique features.
Most people going through these devices get confused because of all the similarities between them. If you are running into the same problem, then going through this article should help you out.
This is because we will be providing you with a comparison between these growing systems.
Gardyn Growing System vs Lettuce Grow System
| | | |
| --- | --- | --- |
| Home Growing System | Gardyn Growing System | Lettuce Grow System |
| Type Of Lighting | Full-Spectrum Lighting | Full-Spectrum Lighting |
| Soil Required | No (Hydroponic System) | No (Hydroponic System) |
| Supported Pods | 30 Plants at Once | 12 to 36 Plants at Once |
| Wi-Fi Compatibility | Enabled By Default | Enabled By Default |
| Mobile Application | Yes (iOS and Android Support) | Yes (iOS and Android Support) |
| Different Modes | Different Modes Available | Only One Single Mode |
Gardyn Growing System
Gardyn is a famous brand that is known for its amazing lineups of home growing systems that can be used both indoors and outdoors.
You should note that there are currently two models available that you can purchase which include the Gardyn 1.0 Kit and the Gardyn 2.0 Kit.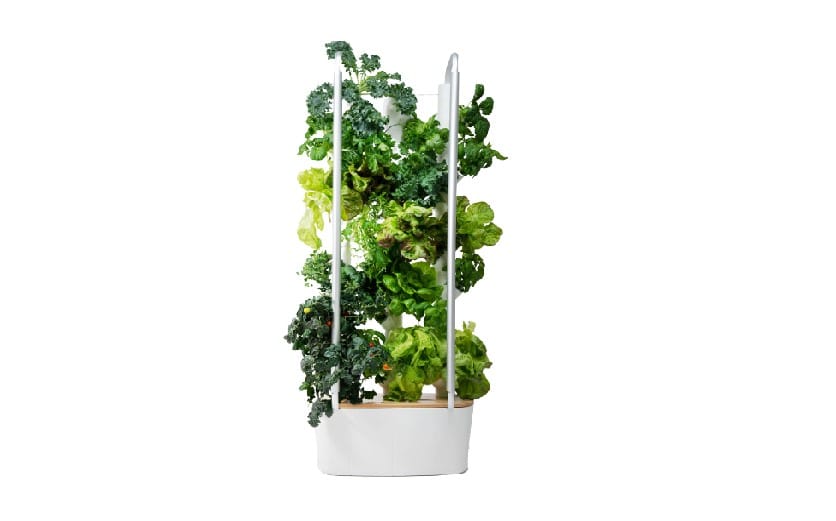 The main difference between these two models is that the Gardyn 2.0 version is a direct update to the previous model.
This is why tons of newer features have been added to the device. The company has even made several improvements that can be useful.
Most problems reported with the previous models of Gardyn 1.0 were fixed on the new version while ensuring that the device is more stable.
Talking about this, you should note that the growing system now comes with Wi-Fi compatibility which can be amazing when using these devices.
The growing system can easily be connected to your router or internet connection after which people can set it up using their mobile application.
When it comes to this, you should note that the application is available on both android and iOS platforms.
People can change between the different modes on their devices. Alternatively, they can get notifications from the growing system whenever it starts running low on plant food or water.
This can be great as hydroponic systems like these only use water to grow plants.
The plant food is used as a fertilizer so that the varieties can get all the nutrients required.
As long as you keep both the water and plant food refilled, most problems should be avoided, and you can have a fun time. This is why notification alerts can be essential on a device like this.
When browsing through the settings on the Gardyn growing system, some users might notice that there are different modes that they can select from.
These are the lighting options that you can switch between depending on the type of variety that you have planted.
The spectrum lighting used by these growing systems ensures that the device can replicate sunlight.
The way this is done is that the device will produce high heat from the lights using high voltage. Though in some cases, the heat can be too much causing some plants to burn or even die.
To prevent this from happening, people can simply lower the sunlight so that their plants can continue to survive.
While you have the option to manually increase or decrease the lighting voltage, you can also select between the presets which can be easily selected.
The height of the lights can also be adjusted which is another great thing about these growing systems.
If you try comparing the Gardyn 2.0 Kit with other growing systems available on the market, then some apparent differences will be noticed.
The first thing that you will see is the shape of this growing system. The Gardyn growing system comes in a vertical design that allows the device to save a lot more space.
This is great but you should note that the 30 pods being planted are all kept vertically.
This means that you have to keep your growing system on the floor or lower height as it is already tall.
If you are someone who wants to plant tons of varieties in a small radius then the Gardyn growing system should easily be your top choice.
There are several other great things about the device including its support for different varieties.
The spacing on this model allows people to plant a lot more varieties when comparing the growing system with other similar devices on the market.
Lettuce Grow System
The Lettuce Grow System is another famous growing system that has been getting quite popular recently.
Some people get confused when hearing the name of this device, but you should note that this is a growing system that can plant tons of varieties without any issues.
The main reason why this growing system is often compared with the Gardyn Home Kit is because of its design.
Both devices come in a unique vertical layout that is different than most products on the market. You should note that this niche is one of the main reasons why people feel confused.
Though, there are also tons of differences between these devices that users should be aware of. The first thing to note is how many plants can be grown on this growing system.
People have the option to choose between different farmstands that have varying pod support on them.
The models start from 12 pods and go up to 36 pods. This means that you can easily purchase the device depending on how many plants you want to grow.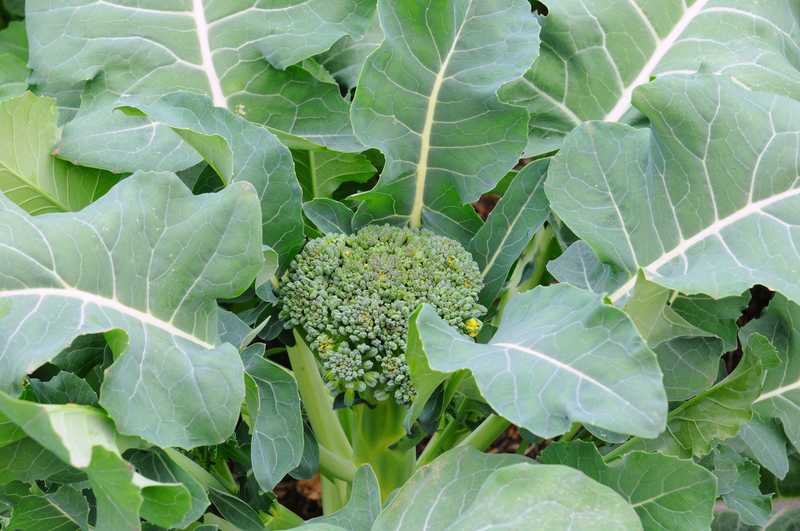 The upper limit is clearly higher when comparing the device to Gardyn and you also have the option to go for smaller sizes.
Having a wider selection to choose from can be useful when dealing with a product like this.
The main reason behind this is that not every gardener might require a device that can grow 30 to 36 plants at a time. If you only want to grow a few plants then this is a much better option for you.
The design of the product might be vertical, but this is different when compared to Gardyn. This is because Lettuce Grow comes in the shape of a pot giving it a unique appearance.
People should note that the device is designed to be used outdoors instead of indoors.
This is why when purchasing the equipment, Lettuce Grow will ask its users if they want glow ring lights.
These are the spectrum lightings on the device that will be used to keep your plants healthy. If you want to keep the device outdoors then the natural sunlight should be more than enough.
When purchasing the device without its spectrum lighting, the price drops down allowing you to get it for a noticeably less cost when compared with Gardyn.
However, if you add the growing lights then the price will be higher in comparison.
This is one of the main factors that you should look out for as Lettuce Grow works best when kept outdoors.
Additionally, the gardening system requires some prior knowledge of gardening as its application does not come with any tips or useful information.
On the other hand, Gardyn provides its users with small tips from time to time so that they can easily keep the varieties healthy and fresh.
One great thing about Lettuce Grow is that it can also grow standard seeds inside it as long as you sow them properly.
There is no need to purchase pods for the growing system, but most people recommend using the pods as it saves a lot of time and is usually easier.
Now that you understand all this, another thing to note about these devices is that they both come with a warranty service and support team.
In case you have any further questions in mind regarding these devices, contact the support team for their brand.
The team should be able to help you out by providing you with all the answers required as well as ensuring that your problem is dealt with.
The warranty can be used to get free repairs for your device in case it ever gets damaged.
Overall, both the Gardyn and Lettuce Grow systems are amazing options that you can go with. Selecting one of them can be tough but this mostly depends on your personal preferences and usage.
The best way to decide on one of these devices is by considering what your gardening style is and where you want to put the system.
Gardyn is better for indoor use while the Lettuce Grow system works better outdoors.