Track loaders are compact, durable machines favored by contractors for their versatility and high performance. They are built to operate in varied conditions and come with different attachments to meet the demands of various construction sites.
Track loaders can be narrow or wide in design and are available with various tread patterns.
The Bobcat Company manufactures a wide variety of compact construction equipment, including skid-steer loaders, track loaders, excavators, and telehandlers.
It also designs and distributes attachments and utility vehicles. With hundreds of dealerships worldwide, Bobcat is a global brand that offers reliable and innovative machines for various applications.
Aside from their similar features, the Bobcat T590 and T595 have a few notable differences. Both track loaders have a cooling system that keeps them from overheating, which is beneficial in extreme conditions. In this article, we'll try to compare and review both of these models.
Bobcat T590 vs T595 Comparison
Bobcat has a great reputation for making trucks and track loaders. Their T590 and T595 are powerful, affordable trucks. Both offer unmatched power and great performance. These trucks offer a wide range of power and comfort and will enhance your productivity on any job.
Power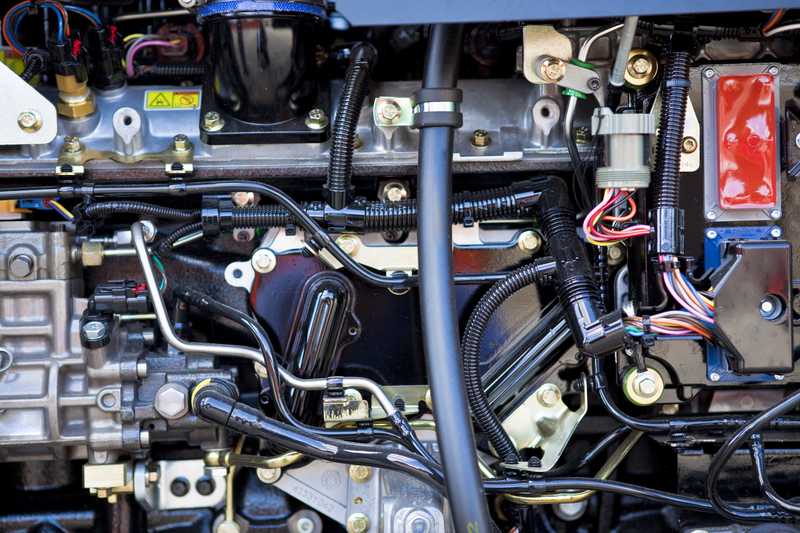 If you're looking for a track loader that can handle all of your work, the T595 from Bobcat is an excellent choice. The T595 features the same features as T590 but with an upgraded engine, making it more powerful and efficient.
The machine has an advanced two-speed powertrain and extra engine power for fast travel on a level and undulating terrain.
Cost
Bobcat is a well-known manufacturer of track loaders, and the T590 is a great machine to start with if you are on a budget. The T590 and T595 track loaders can do the same tasks, but the T590 is a lower-priced model.
The Bobcat T595 track loader is slightly more expensive than the T590, but it features a larger bucket and higher horsepower than its predecessor.
Fuel Efficiency
If you plan to do a lot of heavy-duty tasks, fuel efficiency is a significant consideration. A track loader with better fuel efficiency suits heavy-duty digging tasks, so you should choose one wisely. As for the fuel efficiency, the T595 is better than T590, which is important in today's tough economy.
Let's take a look at both models one by one:
Bobcat T590
The Bobcat T590 is a powerful track loader with a powerful cooling system that helps it operate in tough conditions. Its hydraulically powered smartFAN is quieter than conventional cooling fans and only turns on and off as needed based on how much exertion the machine is undergoing.
This efficient cooling system keeps the operator cool and the engine components clean and reduces wear and associated maintenance.
The Bobcat T590 is an amazing track loader that is ideal for tight spaces. It has the highest lifting height of any track loader in the Bobcat 500 series and is industry-leading in breakout force and rated operating capacities. This amazing track loader also offers a wide range of attachments for any job site.
The T590 has an impressive cooling system that keeps the operator comfortable during extreme working conditions. It uses a hydraulically-driven smartFAN to pull air from above and cool the operator.
This system also keeps the engine components clean, reducing wear and maintenance. The T590 also has automatic ride control, which helps reduce material spillage.
Efficient
The Bobcat T590 is one of the most powerful track loaders on the market. Its hydraulic system is designed for maximum comfort, and its powerful engine allows it to lift heavy materials.
Its excellent fuel efficiency will make your job easier and faster. The Bobcat T590 is a powerful track loader with incredible features that will make your job easier.
Its powerful hydraulic system will allow you to lift heavy stuff effortlessly and offers excellent fuel efficiency. Its engine is amazing too, and it will get the job done quickly and efficiently.
The T590 track loader is a powerful machine with excellent maneuverability, power, and performance. This incredible track loader comes with an excellent variety of attachments, which makes it a versatile piece of equipment. Its Quick Couplers provide clean, easy attachment changes.
Suspension Seat
When it comes to comfort, the suspension seat is a great choice. The seat adjusts to accommodate the operator's weight and helps smooth the effects of a bumpy job site. It also has a high lift height, making it an excellent lifter. The T590's lift height is the highest in the Bobcat 500 series.
Lift Arm Support
Bobcat has developed lift arm supports for its T590 track loader. These supports will help operators lift heavier loads higher without sacrificing the machine's stability.
With this increased lift height, it will be easier for operators to clear high-sided truck boxes and place pallets loaded with heavy materials. These lift arm supports will also reduce side-to-side movement and load on lift arm pins.
Bobcat T595
The Bobcat T595 is a compact track loader that will boost your productivity and improve the efficiency of your worksite. Its two-speed powertrain and additional engine power make it fast and powerful on a level and undulating ground.
Its compact size and working range are nearly identical to the T590s. In addition, the Bobcat T595 comes with unmatched attachment support.
Operators will appreciate the Bobcat T595's roller suspension system. This suspension system cushions every track roller, providing a smoother job site. It also offers better access to service parts and components. The T595's powertrain configuration protects cooling system parts.
This amazing track loader is built with the features you need to be successful on the job site. It features a State-of-the-art Non-PDF Engine, powerful hydraulic performance, and a durable undercarriage system.
If you're in the market for a new track loader, the Bobcat T595 may be the best choice. Whether working on a construction site or a home, the Bobcat T595 track loader's cab has everything you need for comfort.
It features a wide entry for easy access and a generous interior space. The cab's suspension seat and cab pressurization make it comfortable.
State-of-the-art Non-PDF Engine
The state-of-the-art Non-DPP engine on the Bobcat T595 track loader provides powerful performance for your construction projects. Bobcat's proprietary engine technology includes a robust combustion chamber for more horsepower and torque. It is also equipped with a patented lift-arm design for superior performance.
Regardless of the size of your job site or the type of construction project you're working on, the State-of-the-Art Non-PDF engine on Bobcat T595 track loader is the perfect choice for you. This engine offers reliable protection from wear and tear and enables you to finish your project in less time.
Powerful Hydraulic Performance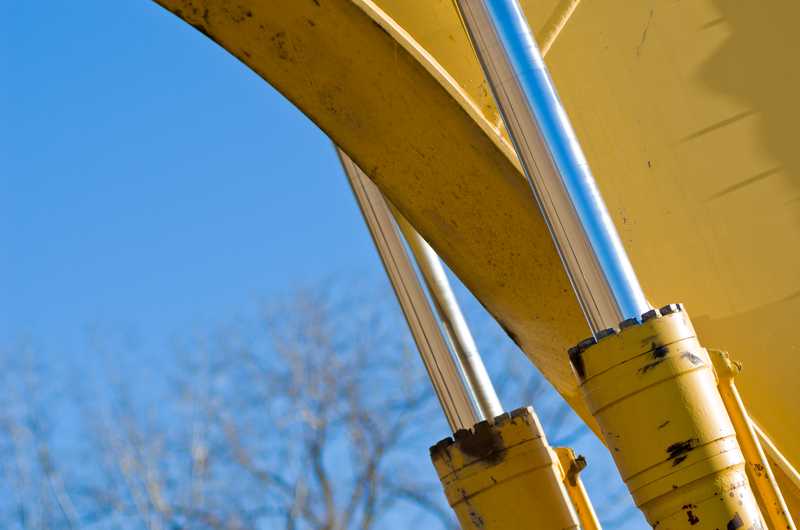 The Bobcat T595 compact track loader is a versatile machine that can handle trenching and backfilling jobs. This machine features powerful hydraulic performance, easy maintenance, fast cycle times, and a rugged, reliable design. It is ideal for heavy-duty jobs and is highly rated by customers.
Selectable Joystick Control System
The Selectable Joystick Control System on Bobcat's T595 track loader allows operators to change attachments directly from the cab. Unlike traditional controls, which have a limited range of controls, Selectable Joystick Controls provide operators with an extremely natural feel and help to reduce operator fatigue.
Bobcat joystick controls are state-of-the-art, allowing for easy operation. The Selectable Joystick Control System also features unique functions, including the automatic adjustment of the drive system to maximize power and push force.
Remote Control
The Remote Control for Bobcat T595 track loader allows for more control over your machine. Using the Remote Control for Bobcat T595 track loader allows you to move the machine from the job site to trailers and between Jobsite areas.
With the Remote Control for Bobcat T595 track loader, you can control your machine with your iOS smartphone. It works like an extra set of hands and allows you to perform two-man jobs in less time.
The MaxControl remote control system for the Bobcat T595 track loader lets operators operate the track loader from a distance of up to 100 meters. The remote control feature is easy to operate and is a great feature to have on your loader.
Conclusion:
Bobcat T590 and T595 track loaders are designed to perform well in construction, landscaping, farming, and grading jobs. While the T590 is an affordable and more budget-friendly option, the T595 is also a more powerful machine.
Its engine is also more fuel efficient. The T595's fuel tank capacity is higher than the opponent's. However, the T595 is not an economical option, which is a deal breaker for many customers on a budget.