Bobcat and Kubota have been in the market for many decades. If you're looking for reliable loaders for your landscaping projects, there isn't a better option available.
There are many different models in all price ranges available on both brands. So, if you're new to farming and need a loader for your projects, sticking with these two brands is a good option.
Recently, many questions about the Kubota SVL65 and Bobcat T595 have been recorded. If you're also interested in purchasing these loaders for your landscaping projects, then the following information will make it easier to make a better decision.
 Kubota SVL65 vs Bobcat T595
| | | |
| --- | --- | --- |
| | Kubota SVL65 | Bobcat T595 |
| Engine Hp | 68 | 70 |
| Speed | Comparatively less | High |
| Lifting capacity | 2100 lbs | 2200 lbs |
| Interior | Spacious | Relatively small |
| Price | Relatively Affordable | Expensive |
| Warranty | 1-2 year | 2 year |
Kubota SVL65
The Kubota SVL65 is a solid model from Kubota that brings exceptional performance for both professional and private projects.
The solid steel paneling throughout this loader's body and the strong arm construction, together with the loader's frame and undercarriage, allows the Kubota SVL65 to maneuver any and everything that comes it's way. 
Kubota SVL65, although it is a tight structure, comes with a 36-inch side screen to side screen space whether you choose the open cab or the upgraded closed cab version.
This provides you sufficient space to be comfortable, happy and stretch easily after you have entered through the sliding screen door allowing you to work all day without getting exhausted.
Its power and compact structure make it best for residential operations, so, If you need a loader for managing your farm, then this might be the perfect frame for you.
Kubota SVL65 built engine with 68 horsepower, augmented by the electronic torque control, makes it one of the most reliable loaders no matter where and how tough the job is.
Its amazing low/ hydraulic auxiliary flow and exceptional lifting capacity of 2100 lb at 30 per cent lift and as high as 3000 lbs at 50 per cent lift make this loader your next reliable equipment piece.  
Even though this unit is less strong than the T595 by Bobcat, it still offers a variety of features that make it a viable purchase option for most farmers.
On top of that, the power difference needs to be more substantial to impact your purchase decision. So, if you're looking for a compact and easy-to-use loader for your farm, the Kubota SVL65 is the way to go.
According to many users, the accuracy of the Kubota SVL65 is somewhat superior to the Bobcat T595.
The best thing about Kubota SVL65 is that it is easier to maintain, and the driver controls are made considering the best ergonomics making you even more comfortable while working.
The Kubota SVL65 also comes with an in-built Air conditioning and heating system that adds to your comfort.
Furthermore, the interior is also adaptable, and the seats are adjustable; all these features make Kubot SVL65 superior to Bobcat T595, as the comfortable level bobcat provides is far from the excellent standard Kubota offers.
Another startling feature of the Kubota SVL65 is its up-to-date multifunctional valve that allows you to multitask with the electronic torque control on your job.
So if you are working with Kubota SVL65, you will be fine with moving about, digging, and lifting heavy loads together. 
So, even though this unit can't match the enhanced power of the Bobcat T595, you will be more relaxed while using this unit for extended hours.
Other than that, the additional control configurations make it easier for farmers to personalize the unit according to their preferences.
Sitting behind the controls of Kubota SVL65, in the spacious compartments with ample power and smooth hydraulics, you surely can take your performance to the next level and will allow you to work with complete confidence and comfort without getting fatigued even if the job takes a whole day long.
As far as the operating capacity and net power are concerned, the Kubota needs to match the top-tier performance that Bobcat T595 brings to the table.
However, when you look at their easier-to-use controls and two travel speed, this unit outperforms Bobcat T595. On the other hand, if you are only relying on net power as the standard, then you might be better off choosing Bobcat T595.
Bobcat T595
What differentiates this unit from the Kubota SVL65 is its increased net power and operating capacity. If you believe you'll be doing many demanding projects in the future, then sticking with the Bobcat T595 is a safer option.
Even though this unit is slower, you won't ever have to worry about the hydraulic arms locking out of the loader underperforming other machines on the worksite.
The accuracy and servicing of the Kubota SVL65 are slightly better, but the difference should be insignificant to impact your purchase decision.
Bobcat T595's exterior is rugged and provides protection and durability for quite a few years.
The steel idlers and the rigidly mounted drive motors add up to the strength of the bobcat T595 exterior. 
This cab, also like Kubota, comes with inbuilt a/c, heating systems, and adjustable seats but cannot compare to the comfort level Kubota SVL65 provides.
Bobcat T595 has an inbuilt engine of 70 horsepower and is designed to cover jobs that require greater power.
Although it has a lifting capacity somewhat closer and equal to Kubota, Bobcat works faster due to its powerful hydraulic system. 
The Bobcat T595 vertical compact loader is best known for its exceptional power in digging and pushing.
The built-in automatic ride control of Bobcat T595 automatically detects when you are carrying loads/ cushions and some materials. In response to it, it reduces spillage and improves the operator's comfort. 
The best way to be sure about the purchase is to visit your local dealer and try both units yourself.
Doing this will give you a better idea of the different control mechanism and their accessibility. This is why most experts recommend users demo the loaders before spending thousands of dollars.
When Choosing One Among Kubota SVL65 And Bobcat T595 Consider 
Price 
Price is an important factor to note when deciding which one of the tractors suits you best.
One should know their budget beforehand and avoid investing a major portion of their money in a loader with higher fuel consumption, which will cost you your savings in the long run.
Bobcat T595 has power and speed higher than the Kubot SVL65, which makes it more costly than Kubota.
So if you want a tractor with good performance on tough trains with solid exteriors, invest in Bobcat T595.
Horsepower 
The tractor's horsepower is a defined speed at which it moves, digging and lifting.
Kubota has an HP of around 68; however bobcat engine is comparatively more powerful, and it is around 70 HP, allowing you to work with greater speeds on different surfaces with an operating loading capacity of around 2200 lbs, making it a suitable option for excavating larger lands.
Comfort 
Comfort is an important thing o consider, especially if half of your day goes by sitting inside the loader.
Kubota's interior is far more spacious than the bobcat model, allowing you to work with confidence and comfort.
The rear side allows excellent vision eliminating the need for any reverse camera.
Bobcat also has adjustable seats and cooling/heating systems with wide leg space, but it still cannot compete with the level of comfort Kubota SVL65 provides.
Service 
Your tractors run a marathon daily, and if they are not serviced well enough, they will eventually run down.
Luckily both companies make routine maintenance easy for their users. However, if you run into troubles with your loader, Bobcat has a service edge over Kubota in spare parts.
Where Kubota operates with the imported parts for its machines, Bobcat has a local American distribution.
So if you plan to get a replacement, it will be quicker for Bobcat, and it will take a few days or weeks for your Kubota parts to be replaced while it sits in the workshop.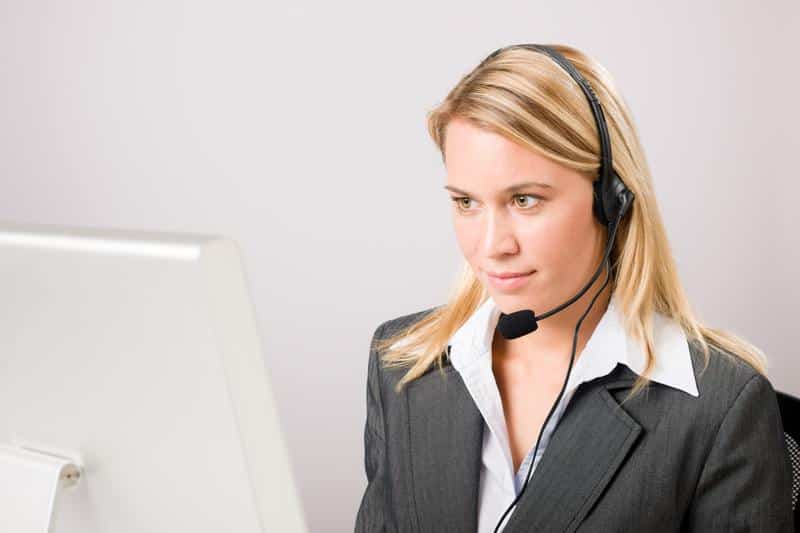 Both loaders bring a similar price point to the farmers; the only main difference is the control accessibility and comfort.
The increased net power of Bobcat T595 won't significantly impact the efficiency when you're dealing with smaller projects. So, the two things you need to consider are the project demands and the period of use.
Many farmers have pointed out the spacious interior of the Kubota unit and how easy it is to manage extended projects while relying on this machine.
The Bottom Line 
If you're looking for a machine with better overall performance, then Kubota SVL65 should be a more attractive choice.
On the other hand, if you're looking for a more durable machine that can withstand even the most demanding projects, then Bobcat T595 is a safer option. You can use this information to make the perfect purchase decision for your farm.