Farmers started to use loaders for the transportation of goods. According to the statistics, using the loaders resulted in an exponential decline in work time, meaningfully reducing the labor-intensive work, which significantly increased the profit margins.
Moreover, the number of the required labour force has reduced dramatically.
If you are interested in purchasing a loader for your farm, then it is quite possible that you will get confused when you come across Avant and Multione.
Therefore, we have prepared a detailed guide consisting of an explanatory difference between Avant and Multione.
Multione loader comes in different series the one discussed below is series five. You should read all the details mentioned in the following paragraphs to get a complete understanding.
Avant
Avant loaders are famous for their good fuel efficiency. They are compact and have infinite possibilities with mini areas like mini gardens.
They are manufactured for small to medium-sized transportation tasks, which makes them a perfect choice for farmers.
They have an engine power rating of about twenty-five horsepower, which is more than enough for daily purpose activities.
Along with daily use purpose, they are also great for use in all seasons, from summer to winter. Moreover, they are portable because you can transport them easily with the help of a car trailer.
Multione 
Multione tractors have a huge customer base because of their multitasking abilities. You can convert Multione loaders into lawnmowers in the form of many other machines.
This feature makes Multione multipurpose and cost-effective.
If you purchase a Multione machine, you do not have to buy machines like a land mower, concrete mixer, etc.
You can use this machine to perform different tasks. Moreover, they have enough engine power to work in rough and tough conditions.
You can also attach various attachments to this machine, which enables you to use this machine in different weather conditions.
Avant vs Multione Comparison
| | | |
| --- | --- | --- |
| | Avant | Multione |
| Speed | 10 km/h | 14 km/h |
| Engine Power | 20 horsepower | 20-25hp |
| Movability | Easily moveable with car trailer | Moveable |
| Efficiency | Efficient for daily use | Multitasker |
| Size | Small to Medium | Mini |
| Loading Capacity | 300-350 kg | 700-1030kg |
| Consumer Service | Great | Average |
| Warranty |  2-3 years | 3 years |
Cost
Multione is one of the finest mini loaders in terms of working but also terms of cost saving. The connected frame and the retractable boom are most efficient during loading and moving.
The fuel consumption is decreased in Multione series 5 because of its amazing retractable frame. Multione is one of the most cost-effective mini loaders because it is easily used, is fuel efficient and does its tasks super-fast.
Contrary to Multione, one other efficient mini loader Avant is readily available in the market, be it brand new or secondhand. It has a great lifting capacity and is a compact/mini machine for daily use.
The cost of Avant ranges from anywhere between 600$ to 18000$. A variety of models having different prices gives you a vast range to choose from.
 Design and Comfort
To boost comfort and make it easy to use, every single feature of the design of Multione has been designed with thoughtfulness. It has the most comfortable and wide seating for the driver.
The design has been constructed with great attention to all the ergonomic standards.
The Avant 200 series is constructed with strong driving attachments with maximum hydraulic movement. Its variety of attachments collection makes it work throughout the year.
Be in summer, autumn, spring, or winter. It works great with digging, lawn mowing, snow exclusion and load lifting.
Reliability 
TheMultione's design concept is to be the finest in the group solution in terms of reliability and advancement. The analysis of innovative solutions is an engrained Multione value.
As well as conformity to internal elevated Quality standardsOnly the finest parts are used on Multione, and the best procedures are observed during the plan and production stages. 
It is one of its kind in the new Multione series. It is one of the most reliable mini loaders with high-quality hardware.
Comfortable access to the driver's seat, sufficient area for operator, rational and user-friendly controls, and exceptional workplace visibility ensure economical and efficient operation.
If your priority is high-quality design and heavy engine, Multione is the best option, but if you are looking for a more portable, easy access or a loader that can be used throughout the year, Avant is more dependable.
Attachments
Attachments play a significant role in increasing the productivity of your machine. Therefore, if you are purchasing any machine for farming purposes, then you should look for its attachment options.
It is quite likely that a tractor that comes with the attached attachments turns out to be quite economical as compared to the one that just has placeholders.
In the case of Multione and Avant, Avant has more than about one hundred and fifty attachment options, whereas Multione has very few. The substantial number of attachment options in Avant makes it suitable for versatile conditions.
Engine Power
The engine power determines the ability of a machine. It tells you about the type of conditions a machine can work in.
Therefore, you need to analyze your local conditions first before purchasing a machine; otherwise, you will buy either an underpowered or an overpowered machine.
If your loader turns out to be underpowered, then it will be of no use. On the other hand, if it turns out to be overpowered, then it will be just a waste of money.
In both cases, you will incur a loss. If you are confused between Avant and Multione, then you should know that Multione has a higher engine power as compared to Avant. 
This feature of Multione makes it a perfect choice for harsh conditions.
Speed
Multione poses a multifunctional work instrument that can boost productivity while reducing costs at high speed.
Having an additional 170 original accessories, Multione converts into a forklift, a compact loader, a telescopic tractor, a cement mixer or an individual lifter in just seconds.
Having a drive speed of 14 km/h 9 (8.7 mph) and a torque speed of 25 HP / 55 Nm at 2400 rpm, making it one of the speediest tractors. It is a powerful tractor with a compact body.
The Avant 200 series is an incredibly powerful and multipurpose compact loader seeing its small size.
It has an outstanding tyre speed of 20*8.00 to 10 on grass and a driver speed of 10 km/h. considering its size and driver speed, it is an optimum choice for daily use.
Technical Statistics 
Some of the technical data is mentioned below to give you a clearer picture of which loader will work best for you.
Multione loader has an engine Kubota D902, power of 25 HP, a large capacity diesel tank along with hydraulic oil flow of 34 I/min, having a weight of 1020 kg making it a portable option.
Multione has an exceptional tipping load of 1110 kgs and an additional lifting capacity, forward and backweights of 890 kgs.
The Avant series 200 has a lifting capacity of 350 kg along with a lift height of 1,4m. The body is constructed with auxiliary hydraulics 42 I/m.
It has a great balance of power and performance, having an engine power of 20-25 HP with a driver speed of 10 km/h. The design is simple, effective, and user-friendly, with great power and operating costs.
Customers Service
To check whether a company values its customers or not, you need to check the quality of its customer support service.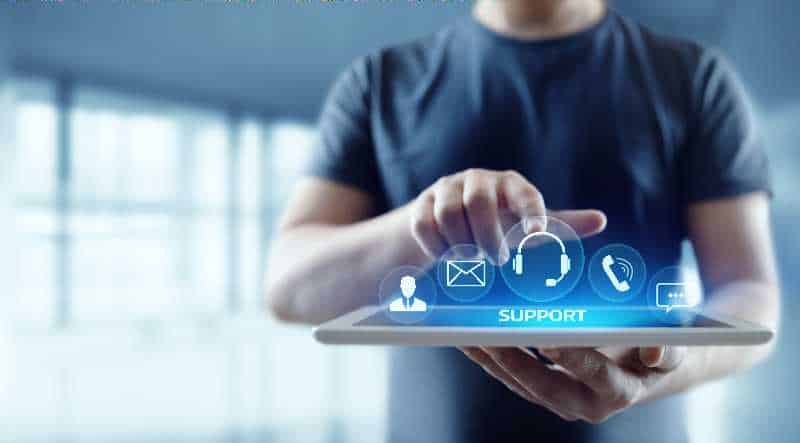 This parameter gives you a clear view of their products. The best way to get an idea about the customer service of a company is to ask for the feedback of their current users.
When the competition is between Avant and Multione, Avant has the best customer care support.
They give a lot of value to their customers with their quick, responsive, and efficient service. On the other hand, Multione also takes care of its customers, but it is not so efficient.
Warranty
Multione includes a rugged formulated frame that enhances balance and general stability with a steady load in all situations. 
All the attachments of the loader are examined and created to ensure high power, reliability, and lowered maintenance.
Following the sale, the similar network has the profound technical knowledge to guarantee the finest maintenance and attachment support and give a warranty of over 2-3 years on all power parts.
Avant mini loader series 200, 400, 500, 600, 700, and 800 all have a 3-year warranty of power/engine, and the warranty does not include any repairing services for the attachments given with the loader at the time of purchase.
Conclusion
It can be seen that both Avant and Multione have their advantages and disadvantages. If you want to purchase a loader that has a high number of attachment options along with good customer support service, then you should opt for Avant.
On the other hand, if engine power is the priority, then you should purchase Multione.