Stokbord is a flexible 2.4m x 1.2 m durable sheet made up of LDPE plastic supplied as (L) 2440 x (W) 1220 sheets.
They are ideal for agricultural/ equestrian use but are also used for building/ construction purposes and ground cable/pipe protection.
Utilizing it, you can not only build poultry housing, feeders, sheep and pig pens, and grain storage, but it can also be used in sheeting gates, lining troughs, and making barriers.
Stokbord comprises 100% recycled LDPE and comes in four thicknesses, ranging from 3mm to 12mm.
In addition to this, Stokbord is incredibly easy to fabricate and can be cut and shaped into different sizes according to your need and area of use.
Although they are readily available in black and grey color, the size and shade are customizable; however, that is subject to minimum order quantities being met.
Stokbord has an excellent value for money, considering they are maintenance-free, rot-proof, and offer perfect hygiene that saves you time and money both.
Once installed, you wouldn't have to get them painted every year, simply washing them off would remove the dirt or sludge, and the Stokbord would appear all new.
You would be pleased to know that Stokbord is resistant to harsh chemicals, so you can use any of your favorite cleaning chemicals to wash your Stokbord. Another appealing thing about Stokbord is that they are chew resistant.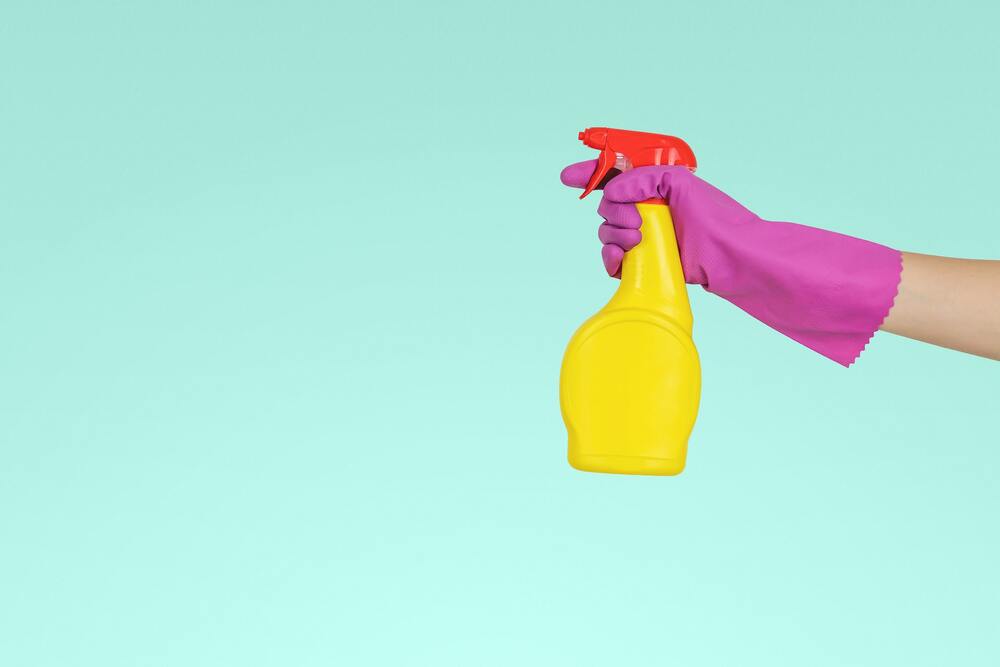 So if you have a fence or a feeder made up of Stokbord, and your animals nibble over them, it isn't something to worry about as it is both chews resistant and non-toxic and isn't harm your animals at all.
Alternatives To Stokbord
Several other alternatives to Stockboard are readily available in the market. In this article, we will talk about a few in detail and their qualities, we will also tell you which among them is worth your investment.
5 Sustainable And Reliable Stokbord Alternatives Are:
Storm board
EKOply
Plywood
Medium-density fiberboard
Oriented standboard
Let's have a detailed look at these alternatives.
Storm board is one of the most acceptable alternatives to Stokbord. It is also made up of 100% waste materials such as Stokbord.
It performs extraordinarily compared to its wooden contemporaries in outdoor and wet environments. It is weather-resistant graffiti resistant, easy to clean, and comes in speckled black/gray and green colors.
This feature of the storm board makes it a less maintenance board when used outdoors. It has applications mainly in the construction industry but is also used to make animal shelters, garden fences, and raised beds.
EKO ply is an innovative, versatile, and eco-friendly product made of 100% mixed waste recycled material.
It offers the perfect alternative to various building materials. Considering its versatility, EKOply has a range of applications in industrial, commercial, and agricultural fields.
In addition, unlike plywood and traditional timber, it is water-resistant, rot-proof, and highly durable. EKOply's outer surface is also chemical resistant, which enhances its value overall.
Another great advantage EKOply has is that it is chew resistant and non-toxic to animals. So it is one of the safest options if you are looking for an alternate to Stokbord.
Plywood is a glued wood panel made up of a relatively thin odd number of layers of veneer with the grain of adjacent layers at right angles or reconstituted wood.
Plywood remains one of the most commonly used materials for building and construction purposes.
It's traditionally used in agricultural fields to make fences and animal housing as it is readily available and economical.
Although it works reasonably well when used in farming, justifiably, it is not resistant to harsh chemicals and water, as it is made up of wood.
Suppose exposed to water and other chemicals repeatedly, and its structure would damage, decreasing its total life span. Plywood requires adequate maintenance, including painting, to give the outlook a more tidy appearance.
It requires paint after a couple of months or years and may even need to be replaced depending upon its usage. In response to these problems, people look for more sustainable materials with better resistance to moisture damage.
Medium-Density Fiber Board
Medium-density fiberboard, also commonly referred to as MDF board, is an engineered wood product; however, instead of wood veneers, loose wood fibers are used in the formation of medium-density fiberboard.
It may come as a surprise, but MDF is an essentially recycled material like Stokbord. No grain wood patterns are present in MDF, and the loose tiny wood fibers are bound together with chemicals.
One of the most significant advantages of medium-density fiberboard over plywood is its ability to withstand weather changes. It doesn't contract or expand under changing weather conditions, making it more reliable than plywood.
Just like Stokbord, MDF board is also customizable in various sizes and shapes according to individual needs.
Though working with MDF board is not a lot challenging as it responds well to adhesives and paint and is also moisture resistant, it is unfortunately not as durable as Stokbord or plywood.
However, if you are ready to invest good money, you can get an MDF board with high-quality resin; it will last longer, but they still do not match the durability of the Stokbord.
Oriented strand boards are made up of different binding sizes of wood scrap products, processed with wax/resin before being placed in a particular manner to form rigid panels.
This structure gives it uniformity and strength. It stands up well, maintains its strength, and possesses a water-resistant capacity more than plywood but less than EKOply, Stokbord, and storm board.
Though oriented stand boards are significantly cheaper than Stokbord, they are less sustainable. Being made up of wood gives them strength, making them less resistant to moisture and water damage.
Concluding thoughts
Considering the qualities and attributes of all boards with applications in the agricultural and commercial industry, the finest ones are Stokbord, storm board, and MDF board.
These boards offer sustainability, customization, and excellent hygiene and can be used many times before they can be recycled at the end of their life.